Ether and Solana scale new peaks, while BTC awaits upgrade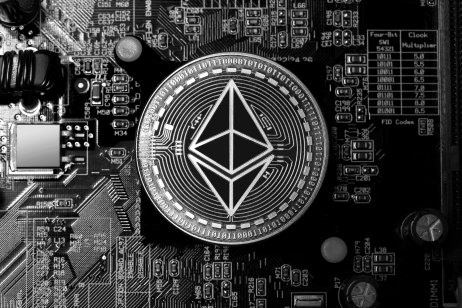 Cryptocurrency exuberance showed no signs of abating anytime soon as alt-coins Ether and Solana scaled new peaks on Wednesday, while Polkadot eased off all-time high hit a day earlier.
Ether, the world's second largest cryptocurrency in terms of market capitalisation, hit a fresh record high of $4,634.13 on Wednesday morning in Tokyo.
Data from cryptocurrency research firm The Block showed Ethereum's hash rate rose to its highest ever. Hash rate refers to a blockchain network's computing power that is used to process transactions and mine cryptocurrencies like ether and bitcoin.
Bitcoin Taproot upgrade awaited
Transactions on Ethereum's network hit its highest in five months in October as ether miners collected $1.85bn in October, more than $1.72bn earned by bitcoin miners during the period, data from The Block showed.
On Wednesday, bitcoin rose 2.8% over the last 24 hours to $62,961.47. However bitcoin remained about 6% off its all-time high of $67,276.79 reached about a fortnight ago.
Bitcoin miners and HODLers now await the Taproot upgrade scheduled for mid-November which is aimed at unlocking bitcoin's functionality to run smart contracts.
What is your sentiment on BTC/USD?
Vote to see Traders sentiment!
Solana hits ATH
Solana was the biggest gainer among the top 10 cryptocurrencies on Wednesday as the alt-coin gained over 11% to hit a record high of $228.66 in early Asia trade.
The blockchain network known for its scalability was hot on the heels of stablecoin Tether to overtake the latter as the fourth largest cryptocurrency in terms of market capitalisation.
Solana's market capitalisation stood at over $68bn compared with $70.5bn of Tether, as of Wednesday morning.
Ripple and Dogecoin over 60% away from ATH
Ripple and Dogecoin remained the furtherest away from their all-time highs among the top 10 cryptocurrencies, as of Wednesday morning.
Dogecoin eked out small gains to trade at $0.2715 in early Asia trade on Wednesday. The memecoin was over 62% below its record high hit in early May.
Ripple was over 66% away from its peak reached nearly four years ago in January 2018, according to CoinGecko. Ripple co-founders have an ongoing lawsuit against them on allegations that they raised over $1.3bn through an unregistered, ongoing digital asset securities offering.
Read more : Mining profits, volatility to push crypto prices higher: analysts
The difference between stocks and CFDs
The main difference between CFD trading and stock trading is that you don't own the underlying stock when you trade on an individual stock CFD.
With CFDs, you never actually buy or sell the underlying asset that you've chosen to trade. You can still benefit if the market moves in your favour or make a loss if it moves against you. However, with traditional stock trading you enter a contract to exchange the legal ownership of the individual shares for money, and you own this equity.
CFDs are leveraged products, which means that you only need to deposit a percentage of the full value of the CFD trade to open a position. But with traditional stock trading, you buy the shares for the full amount. In the UK, there is no stamp duty on CFD trading, but there is when you buy stocks.
CFDs attract overnight costs to hold the trades, (unless you use 1-1 leverage) which makes them more suited to short-term trading opportunities. Stocks are more normally bought and held for longer. You might also pay a stockbroker commission or fees when buying and selling stocks.