El Salvador to build modern-day metro called Bitcoin City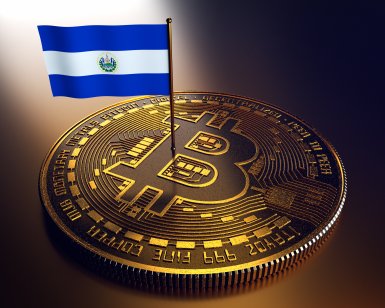 El Salvador's president amped up his bet on bitcoin Saturday, outlining plans to construct a metropolis dubbed Bitcoin City, saying it will make the Latin America country "the financial centre of the world."
At 11 am EDT (UTC-5) Monday, Bitcoin was down nearly 2.2% to $58,147, according to Capital.com's bitcoin price tracker. The cryptocurrency is down from its record high early this month of $68,990.
The Great Experiment
In September, El Salvador became the first country in the world to accept bitcoin as legal tender when it launched the Chivo Wallet, a government-backed digital program to aid transactions. However, the hype is flat as the US dollar remains the main exchange and currency coming into El Salvador.
Since the great experiment, Salvadoreans living outside the country sent only $32m in remittance via Chivo Wallet, about 2.5% of total remittance. In September, the government purchased 700 bitcoins.
What is your sentiment on BTC/USD?
Vote to see Traders sentiment!
The details
During a Bitcoin Week speech at a cryptocurrency convention in El Salvador, President Nayib Bukele said the circular Bitcoin City would feature an airport, residential and commercial areas, eateries and a main plaza resembling the bitcoin symbol from above. Additionally, the city, located near the Gulf of Foncesa, would feature geothermal energy from the Conchague volcano to provide power and bit mining.
To loud applause, Bukele said the city would not collect any taxes on property, income or capital gains, except for goods and services tax.
"This is going to make El Salvador the financial centre of the world," he said. "Invest here and make all the money you want... This is a fully ecological city that works and is energised by a volcano."
Construction is slated to start next year on Bitcoin City with financing coming from "Bitcoin Bonds," a 10-year issue worth $1bn. Bukele said $500m will buy bitcoin on the market and the remainder is for infrastructure and bitcoin mining.
Read more: El Salvador loses millions in cryptocurrency law
Read more: Six weeks later, El Salvador's big experiment hits bump