El Salvador loses millions of dollars on cryptocurrency rollout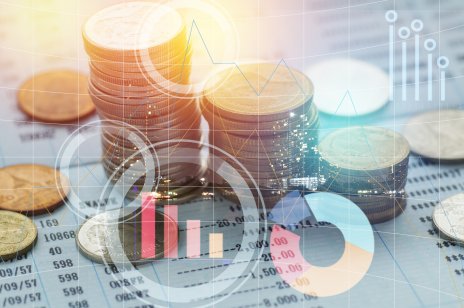 El Salvador lost at least $3.1m on its initial investment in bitcoin the first day the cryptocurrency became legal tender in the Central American nation.
Bitcoin became legal tender on 7 September, three months after its president announced the move at a cryptocurrency conference in Miami, Florida in early summer. Bitcoin joined the US dollar as legal currency in the small, impoverished nation.
Millions of dollars lost
A day before the law took effect, President Nayib Bukele tweeted the country purchased 400 bitcoins, valued at $51,942 each. The total expenditure was $20.77m.
Within hours of trading, bitcoin's value plunged to $43,767. The devaluation meant El Salvador's investment totalled $17.51m, erasing more than $3m, a hard hit for the nation's fragile $26bn economy.
A prolific tweeter, Bukele had posted scores of pro-bitcoin messages on the social media platform. Since the loss, he has not posted about cryptocurrency.
International community
From the June announcement to this week's implementation, the government steadily pressed ahead with the adoption of the cryptocurrency despite opposition both within the country and outside.
The global community openly doubted El Salvador's adoption of bitcoin. Fitch Ratings released a scathing report related to growing financial and regulatory risks linked to bitcoin's adoption, "including the potential of violating international anti-money laundering and terrorist financing standards."
Remittance
Roughly 23%, or $6bn, of El Salvador's gross domestic product is made up of funds sent from abroad, largely via Western Union or MoneyGram, both of which charge high transfer fees, often upwards of 10% of money sent.
A selling point for the Bukele government of bitcoin's adoption was the elimination of hefty wire fees. It's estimated that money transfer companies will lose upwards of $400m annually in fees to El Salvador where an estimated 70% of the population receives remittance.
World is watching
Many developing nations are watching the experiment in El Salvador, the first nation to try using bitcoin a currency.
However, Mexico will not follow El Salvador's example.
"Whoever receives bitcoin in exchange for a good or service, we believe that (transaction) is more akin to bartering because that person is exchanging a good for a good, but not really money for a good," Bank of Mexico governor Alejandro Diaz de Leon told Reuters.
Read more: Bitcoin touches ,000 ahead of El Salvador legal tender date