DOGE in the green for the week, bucks altcoin price trend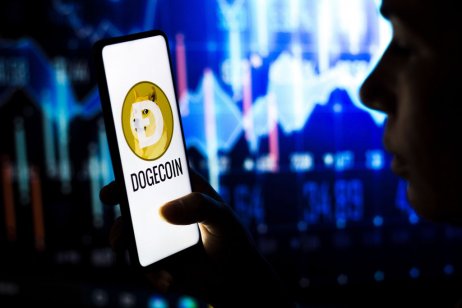 Moves in Dogecoin's value bucked the altcoin price trend by posting a gain over the past week.
DOGE was up about 3% for the seven-day period that ended Wednesday evening in North America, according to CoinMarketCap data. The popular meme coin was one of the few top 10 cryptocurrencies to get in the green after the market grappled with an extremely challenging week.
What is your sentiment on BTC/USD?
Vote to see Traders sentiment!
DOGE to USD
Week to forget
For many altcoins, it was a week to forget as the market suffered from crypto lender Celsius Network's decision to freeze client deposits and transfers, prompting its coin CEL to implode, hedge fund Three Arrows unveiled large losses, and the US Federal Reserve (FED) hiked its benchmark interest rate by 75 basis points – the largest increase in three decades. The crypto sector also battled rapidly rising inflation, usual volatility, and uncertainty that has been prevalent since January, if not longer.
According to CoinMarketCap, tether (USDT) and USD coin – both of which are stablecoins pegged to the US dollar – and Solana (SOL) were the only other top 10 coins that were up from a week earlier.
DOGE managed to gain even though it was the focal point of a $258bn (£210.25bn) lawsuit that one of its investors filed against Tesla CEO Elon Musk. Kevin Johnson claimed that Musk manipulated the coin's price, causing a loss for investors.
BNB to USD
DOGE down on day
The lawsuit alleges that DOGE is a ponzi scheme.
Musk appeared to mock the lawsuit, saying in a tweet Friday that he would continue to invest in DOGE. The coin's price spiked in early morning trading in North America, according to CoinMarketCap.com data.
DOGE jumped again briefly Wednesday, jumping 15% during early morning trading in Asia, according to CoinMarketCap. But DOGE declined during conventional trading hours in North America and suffered a loss on the day.
ADA to USD
Cardano caught in meltdown
Meanwhile, two other leading altcoins – Cardano (ADA) and Binance (BNB) – did not fare as well on a weekly basis. Cardano, which appeared to get caught up in the cryptocurrency market meltdown, was down 12% compared to a week earlier.
Binance down 6% on week
By comparison Binance's price was down 6% from the previous week. The coin was up about 1% on the day, though. The rise came after its parent company, also known as Binance, the world's crypto exchange operator, announced that its American affiliate, Binance.US, will cease charging fees for bitcoin (BTC) trades.
Cardano made news over the week by postponing its highly anticipated blockchain upgrade, known as the Vasil hard fork, for a month to remove kinks from the system. However, the decision did not appear to have a big impact on the coin's price.