Digital currencies claim a record-breaking year in 2021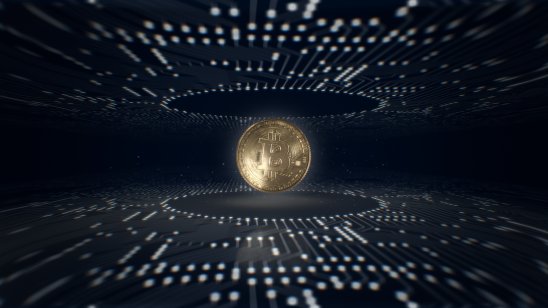 The super-volatile world of cryptocurrencies produced a handful of killer gains for some investors in 2021, such as a 13,260% rise for Terra (LUNA) and an even headier 14,167% lift for Polygon (MATIC).
The 2,940% surge by Dogecoin, this year's most controversial crypto news grabber, appears lethargic in comparison. Fantom (FTM), for example, is up 12,318%.
BoE warns of big corrections
Such giddying, rampant numbers make a 64% rise by Bitcoin look arthritic or, at best stately, though there are much better performances from ETH, up 409% and BNB, up 1,282%. These last three digital currencies are the biggest cryptos by market cap, not including stablecoin Tether.
While cryptocurrencies remain in their infancy, some investors have been increasingly using cryptos as a hedging tool, swerving gold in some cases (gold is down almost 4% in 2021). Digital currencies are also starting to push their presence into areas such as gaming, sports and art.
Two weeks ago on 14 December, the Bank of England warned that a 'big correction' could see amateur investors lose out heavily. "If you're thinking of investing in one [crypto] you need to be prepared for your investment to go up or down. It's even possible its value could fall to zero… making it worthless."
The numbers of institutional investors holding crypto have grown and the Bank of England worries that data on what they hold precisely "is a challenge". Part of this institutional challenge is that regulators are still assembling the new rules to play by.
What is your sentiment on MATIC/USD?
Vote to see Traders sentiment!
Risky investment
"What is the price of Bitcoin based on?" worries the Bank of England. "It's just a bunch of code that exists only in cyberspace. It's not backed by the state. There's no recourse to a central authority."
"There's no underlying asset, no stream of income. There's just the thing itself. But does that mean it has no inherent worth?" as the bank's blog.
"The code on which Bitcoin is based does give it scarcity value. Only 21 million Bitcoin will ever be created… That scarcity is why some people refer to Bitcoin as 'digital gold'. But the very scarcity on which Bitcoin is based might also be its undoing. Its scarcity may even, ultimately, render Bitcoin worthless," adds the blog.
Read more: Energy and metals prices rally, but gold languishes in 2021