Debit Suisse: CS stock battered by social media speculation over Swiss lender's capital needs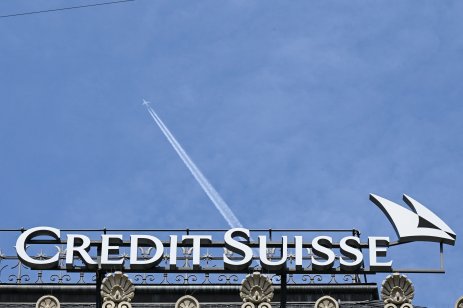 Credit Suisse (CS) shares are trading at their lowest values ever, which has led to speculation to its future. Traders on Reddit and Twitter (TWTR) have been quick to announce the demise of the Swiss bank.
The bank has had years of scandals, which included corporate espionage and lax money laundering controls. New chair Alex Lehmann, appointed in January 2022 has a clear target of turning around the bank's reputation.
Credit Suisse (CS) Price Chart
While Lehmann undoubtedly knew he was taking on a tough job, he probably did not suspect the level of market turmoil that was ahead of him.
The bank announced a major restructuring, details of which are to be revealed in the upcoming earnings report. For this it would be expected to need fresh capital, something which is expensive to raise in the current market.
Rising default rates makes this even more difficult. Prices of Credit Suisse's credit default swaps, which is a measure of how the market sees potential default risk, surged this week, suggesting there is a rush to safety as the market views higher risk ahead.
Some of the largest investors in Credit Suisse have told Reuters that they are concerned about the banks' ability to successfully implement its restructuring plan and some have even begun to move their funds.
This has led many online investors to speculate on the bank's future, and has provoked a drop in its bond prices and a further escalation of credit default swap values.
What is your sentiment on GME?
Vote to see Traders sentiment!
GameStop (GME) Price Chart
Reddit channel WallStreetBets, where the GameStop (GME) saga unfolded, created a post on October 1 with the headline "Credit Suisse is going bankrupt"
People posting on the thread were concerned about the 55% steady fall in value of its shares in the past year. Some people drew comparisons between the current rise in CDS values to 2008 when bets on mortgage backed securities triggered a financial crisis.
One of the top comments on the page is by a user named "Sgugu1" who said "If credit suisse goes bankrupt what bank are people gonna use as a middle man to commit financial crimes?"
To which "forreddituse2" replied "Deutsche bank and HSBC are happy to take the job."
"PhotonResearch" also replied "Wells Fargo lets you do anything if you let them open additional accounts in your name"
These claims are of course unsubstantiated and display the distaste the thread's users have for big banks.
However, with the impact WallStreetsBets has had on other stocks like AMC (AMC) and Bed Bath and Beyond (BBBY), the discourse that takes place here should not be completely ignored.
Of course Twitter was not silent on the matter. Here are some of the recent tweets on the topic. Many of them playing on the bankruptcy theme and redubbing the bank: Debit Suisse.