Crypto prices fall one day after Fed decision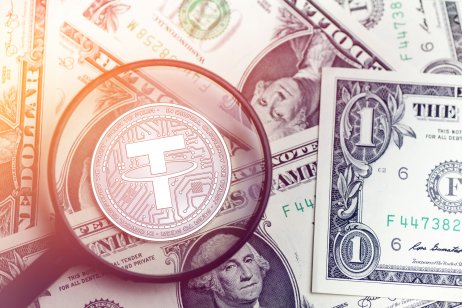 Major cryptocurrencies experienced a flattening effect Thursday, one day after receiving a brief bounce from the US Federal Reserve's latest forecast.
Bitcoin, the world's largest cryptocurrency, and other digital coins, known as altcoins, were down in afternoon trading. Solana, which appeared bounce back after taking harder hits than its rivals, bucked the downward trend – as did Tether and USD Coin, which are both pegged to the American dollar.
Bitcoin down 2%
Bitcoin fell more than 2.% to the $48,300 (£36,251) range on trading dollar volume of $29.83bn as 622,000 units changed hands. Ethereum dropped marginally on $22.4bn worth of trades as approximately 5.59 million coins were exchanged.
Binance was down 1.62% on relatively modest trading dollar volume of $1.61bn and 3.03 million coin trades.
Tether was a clear outlier among the top 10 as it rose 3.78% while leading the way in dollar volume at $65.66bn. Take away the dollar sign and the total number of coins traded was virtually on par with that figure.
What is your sentiment on ETH/USD?
Vote to see Traders sentiment!
Shiba Inu investors sell off
Closely watched meme token Shiba Inu, which is named after the same dog breed as Tesla founder Elon Musk's puppy, fell more than 3%. Investors sold off as more than 32.09 trillion units traded. (Although that number seems high, approximately 549 trillion Shiba Inu tokens, valued at a fraction of a penny, are in circulation.)
Avalanche managed to remain up slightly after spiking on Wednesday 15 December, but Polygon was in the red following its own jump.
Cryptocurrency values had increased temporarily Wednesday after US Fed chief Jerome Powell outlined the US central bank's plan to end its tapering programme.
Read more: Justworks releases details of upcoming 0m IPO