Crypto prices edge up in early trading, doge gains most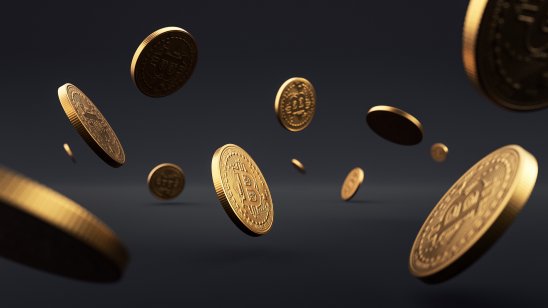 The cryptocurrency tree shake continues with bitcoin (BTC) staging a 3.75% climb in the last 24 hours, rising to $48,094.12. That wasn't the biggest climber, though – Dogecoin (DOGE) has risen 14.23% to $0.1796 during the previous 24 hours, and Solana jumped up by 7.5% to $163.16.
There has been only marginal movement from Tether and USD Coin, however. Outside the top ten cryptocurrencies, Avalanche increased by 15.71% to $90.21.
While the current cryptocurrency sizzle may seem exciting, long-term investors will note that Bitcoin remains more than 25% down compared to last month. Making sense of cryptocurrency price movement is never easy. Still, the recent sell-off seems to have been fuelled in part by Omicron fears and caution over potential Federal Reserve tightening.
Fed policy update due today
A Federal Reserve policy announcement on inflation is expected later today and could pave the way for a possible interest rate rise next year.
The cryptocurrency Fear & Greed Index, which takes its cue from market momentum, social media, market trends and other factors, has dropped back and is now reporting cryptocurrency market sentiment as "Fear" as opposed to yesterday's "Extreme Fear".
Another potential influence is recent remarks made by the deputy governor of the Bank of England, Sir Jon Cunliffe, who warned this week that bitcoin could be worthless.
Bank Underground – a blog "for Bank of England staff to share views that challenge – or support – prevailing policy orthodoxies" – has warned that bitcoin's very scarcity – bitcoin is limited to 21 million coins – could be its undoing.
What is your sentiment on BTC/USD?
Vote to see Traders sentiment!
More market pressure
Some institutional money has flowed towards digital currencies, however. Some have used bitcoin and other cryptocurrencies to hedge against inflation – now a major worry in the UK and US, particularly. US consumer prices have risen at their fastest clip in almost four decades. And today, it was announced that UK inflation leapt from 4.2% in October to 5.1% in November.
There remain severe doubts over such cryptocurrency hedging strategies, however, given bitcoin's brief lifespan.
Elsewhere, Binance Asia Services said it would be gradually winding its Singapore cryptocurrency exchange. The closure will occur early next year following a tough approach by the city-state to cryptocurrency licences.
Read more: Bitcoin price drops 3% in anticipation of Fed announcement