Crypto platform Voyager (VOYG) says managed assets near $7bn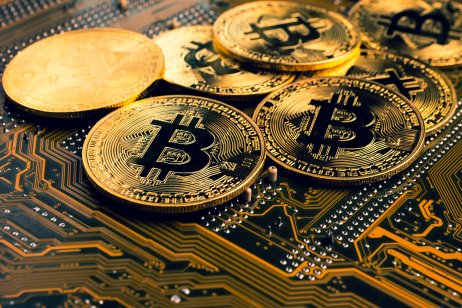 Voyager Digital said its assets under management have reached just under $7bn (£5.2bn) as the retail cryptocurrency platform reported fiscal first-quarter earnings on Tuesday.
Founded in 2018, Voyager Digital is a Toronto and Frankfurt-listed US cryptocurrency platform offering over 65 different crypto assets. Through its Coinify subsidiary, Voyager provides cryptocurrency payment services for consumers and merchants around the world.
Total revenue soars
On an earnings call, co-founder and CEO Steve Ehrlich said the company will launch a stablecoin-backed debit card in January and plans a Nasdaq listing next year.
For the three months ended 30 September, Voyager Digital said total revenue soared to $81.5m from $2m a year earlier. The company said $15.9m of revenue came from Coinify, which it acquired in August.
Total assets under management at 30 September were $4.3bn and as of Tuesday, were just under $7bn. On its balance sheet, Voyager Digital reported $3.06bn of crypto assets held as of 30 September, up from $2.29bn as of 30 June.
What is your sentiment on BTC/USD?
Vote to see Traders sentiment!
Total users up 23%
Total verified users on Voyager's platform were up 23% over the prior quarter at 2.15 million.
"It is our belief that targeted customer acquisition and (providing) the best industry experience possible to fuel account growth are the most important metrics for Voyager going forward," Ehrlich said on the earnings call.
Net loss for the period was $28.9m compared with a loss of $4m a year earlier. Losses were primarily due to investing in the loyalty and rewards program to continue user growth, Voyager Digital said.
Record revenues ahead
Ehrlich said that his company was well positioned to exceed June-quarter record revenues for the current fiscal second quarter due to its focus on customer acquisition and retention.
"If we look at our results on a calendar basis, we expect to exceed revenue of $360m for the calendar year. We saw the September quarter as just a speed bump for the industry, experienced by other platforms as well, and Voyager has fared better than others on a comparative basis," Ehrlich said in a press release.
Last month, Voyager Digital announced a five-year partnership with billionaire Mark Cuban's Dallas Mavericks basketball team, becoming its first cryptocurrency brokerage and international partner.
On the earnings call, Ehrlich said the Mavericks deal was a "huge success" leading to an increase in app store rankings, customer engagement and investor sentiment. Ehrlich did not disclose if Voyager had other similar partnerships in the works.
Read more: Frustration mounts as SEC continues to delay crypto rules