Crypto news: Positive sentiment as bitcoin (BTC) tests $50K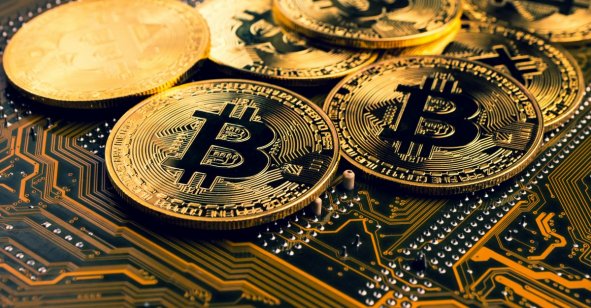 Bitcoin (BTC) has passed the $49,000 after trading below the $50,000 level for most of December.
The crypto king has been in retreat since the crash on 4 December. Analysis of sentiment among retail investors suggests that while the initial crash was seen as a buying opportunity, this attitude lessened during the weeks crypto markets were in the red.
According to analysis by cryptocurrency research firm Santiment, immediately after the the plunge "the amount of 'buy the dip' mentions on crypto social media soared, but have largely disappeared over the past ten days".
Does positive reaction indicate a change?
But this changed on 21 December after the cryptocurrency started picking up. "Bitcoin's social metrics remain slightly bearish, though they are starting to react positively to the price momentum," added Santiment. "It may be prudent to keep an eye on bitcoin's sentiment chart in particular. Assuming we see another break above $50,000 in days to come, a new wave of retail euphoria may signal renewed danger for the benchmark coin."
Santiment also analysed BTC addresses, which showed a lack of strong accumulation into the current range home to cryptocurrency whales.
"In the past seven days, the combined balance of 100-10,000 BTC addresses has declined by 10,000 BTC, continuing its see-saw pattern for another week," added Santiment.
What is your sentiment on BTC/USD?
Vote to see Traders sentiment!
Other crypto news
El Salvador bought 21 bitcoins to mark the 21st day of 21st year of 21st century, tweeted the country's president Nayib Bukele.
Quote of the day
In a cheeky tweet, Barry Silbert, founder and chief executive of of Digital Currency Group (a conglomerate of five cryptocurrency-focused companies), poked fun at former Twitter CEO Jack Dorsey.
"You don't own 'Web3'," said Dorsey in a tweet yesterday. "The VCs and their LPs do. It will never escape their incentives. It's ultimately a centralised entity with a different label. Know what you're getting into."
In response, Silbert said:
"Making a bunch of web4 investments. Ask me anything."
Round-up of coins by market capitalisation
As of 10:00 GMT:
Winners and losers
Weekly gains of terra (LUNA) and avalanche (AVAX) of 60.26% and 33.82% trumped over those of the rest of the top 10 coins
Elrond (EGLD) and gala (GALA) lost 11.82% and 9.71% over the last seven days