Crypto news: BTC crashes after Russia crypto ban proposal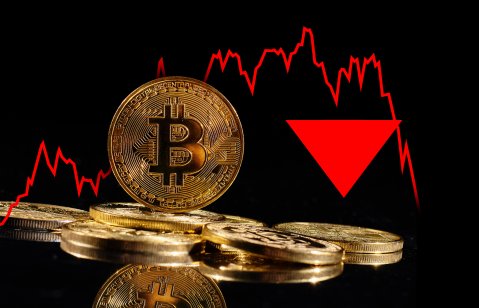 Bitcoin (BTC) has lost its support of late and crashed to $38,560 ($28,427) in London morning hours, data from CoinMarketCap.com showed. The cryptocurrency stalwart was trading at its lowest since 3 August, 2021. The whole market plunged 7% over the last 24 hours.
The sell-off follows Russia's central bank proposing a ban on cryptocurrency on 20 January. The bank cited threats to its monetary policy sovereignty as reasons behind the proposed ban, which would see cryptocurrency mining as well as ownership prohibited.
Russia is one of the crypto capitals in the world. It takes up 11,23 average monthly hashrate, according to The Cambridge Bitcoin Electricity Consumption Index. It is the world's third largest crypto mining country. Russia is also one of the countries with the widest cryptocurrency ownership. With 17 million Russian cryptocurrency owners making 11.91% of the population, Russia has the second highest percentage of crypto owners after Ukraine.
Confidence in the space was down in the wake of the latest sell-off. Cryptocurrency Fear and Greed Index, which is calculated based on volatility, social media trends, market momentum, dominance and trends, shows the market continues to be cautious.
Some crypto proponents looked for signs of positive news. Founder of cryptocurrency educational firm Eight and analyst, Michaël van de Poppe, pointed out that bitcoin's RSI (relative strength indicator) was down, indicating that the oldest cryptocurrency was 'oversold'.
"Ideal ingredients for a bullish divergence (need) to be created in the coming weeks," he concluded.
Poll of the day:
Plan B, Dutch economist and creator of the Bitcoin Stock-to-Flow model, asked his followers what could be the next catalyst for bitcoin:
What is your sentiment on BTC/USD?
Vote to see Traders sentiment!
Top coins by market capitalisation
As of 09:15 UTC:
Winners and losers
Terra (LUNA) was down 4.75% over the last 24 hours, and 0.24% over the last week
Solana (SOL) lost 8.42% over the last 24 hours and 14.10% over the last week
Read more: Will the crypto market decline continue in 2022?