Crypto news: $500 million wiped from the market in a week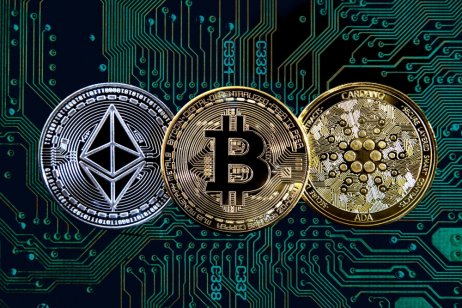 After last week's highs, the cryptocurrency market is suffering a reversal of fortune, one that has affected even the biggest cryptos. First, bitcoin (BTC) was trading some $12,000 (£8,932) below the record highs it achieved last week. The flagship cryptocurrency sunk to its lowest levels since mid-October after it lost both $60,000 and $58,000 support levels over the past few days.
To calm investors' nerves, analyst Michaël van de Poppe offered some words of comfort: "As a reminder; bitcoin could even correct to $48-50K and still be bullish. I'm expecting a lengthening cycle to take place and a healthy correction belongs into that," tweeted the founder of Eight, the cryptocurrency educational platform, on 18 November.
According to CoinMarketCap.com, the global cryptocurrency market cap stood at $2.53trn, some half a billion dollars below the levels reached last week when the market surpassed $3trn for the first time in its history.
Elsewhere, shiba inu (SHIB) is about to lose its ranking among the world's largest cryptocurrencies to altcoin avalanche (AVAX), as the latter continues to soar on the back of the recent announcement of its partnership with Deloite, one of the 'Big Four' accountancy firms.
What is your sentiment on BTC/USD?
Vote to see Traders sentiment!
Other crypto news:
Should it be cryptocurrencies or cryptoassets? As bitcoin and company become ever more mainstream, investing in them becomes ever easier, as does using them to purchase an increasing number of products and services. Some 3,093 ether (ETH) coins – around $12m – could have bought you two paintings by psedonymous street artist Banksy during an auction yesterday in New York. The event, held at the legendary auction house Sotheby's, was the first of its kind, where bidders made live offers in cryptocurrencies.
Equity analysts from Edison Group have updated their forecast for Europe's largest digital asset investment firm. "CoinShares International continues to benefit from the overall benign environment for digital assets," the analysts said in a research note. "While lower trading volumes in the broader market translated into more limited income/gains from its capital market infrastructure in Q321 compared to the particularly strong Q121 and Q221, the rebound in digital asset prices versus end-June 2021 assisted its management fee income."
Quote of the day:
Bloomberg Intelligence senior commodity strategist Mike McGlone on the state of the crypto market amid the recent crash:
"#Cryptos Going to the Dogs? #MemeCoins and Speculative Excesses – The crypto market in mid-November is all about support of $60,000 for #Bitcoin and $4,000 for #Ethereum, along with the proliferation and legitimization of crypto dollars and the purging of speculative excesses."
Round-up of coins by market capitalisation
As of 11:30 UTC:
Bitcoin (BTC) sunk 5.07% to $56,797.56
Ethereum (ETH) slid 2.37% to $4,134.42
Binance coin (BNB) was down 2.17% to trade at $559.69
Winners and losers
Altcoins avalanche (AVAX) and Crypto.com coin (CRO) stood out among the virtual currencies, gaining 29.23% and 50.04% week-on-week respectively
Dog meme-coins dogecoin (DOGE) and Shiba Inu (SHIB) were losing more than their counterparts, with 11.55% and 16.02% weekly losses