Crypto news: Data suggest investors expect low volatility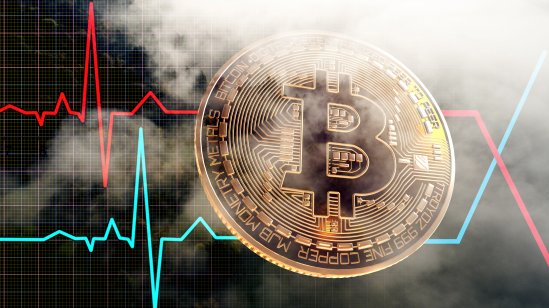 Bitcoin (BTC) was trading virtually unchanged in London morning hours, with the total market value down 1.95% over 24 hours as of 10:30 GMT.
It has been unusually calm in the cryptocurrency market. And investors' expectations of volatility ahead is the lowest in over a year, according to Arcane Research.
Implied volatility (IV), a metric derived from the options market that shows investors' forecasts of future asset price fluctuations, is at its lowest since November 2020.
"We rarely see such low IVs in bitcoin, and these levels could be attractive for volatility bets," analysts from Arcane Research wrote in a report.
Meanwhile, some leverage data suggest that parts of the market are susceptible to volatility.
Blockchain analytics firm Santiment registered 'a notable rise' in shorted leveraged positions in some altcoins, including the fourth-biggest coin by market capitalisation, binance coin (BNB), and 36th biggest virtual token, axie infinity (AXS).
"If these shorts are liquidated, it can lead to major price spikes," Santiment wrote.
Quote of the day:
UK Chancellor of the Exchequer Rishi Sunak commenting on the government's intention to tighten the rules on cryptocurrency promotions:
What is your sentiment on ETH/USD?
Vote to see Traders sentiment!
"Cryptoassets can provide exciting new opportunities, offering people new ways to transact and invest – but it's important that consumers are not being sold products with misleading claims."
Other crypto news:
The EU regulator has called for a blanket ban on energy-intensive, proof-of-work cryptocurrency mining, the Financial Times reports. The vice-chair of the European Securities and Markets Authority, Erik Thedéen, told the newspaper that cryptocurrencies posed a risk to meeting climate change goals in the Paris agreement.
Top coins by market capitalisation
As of 10:35 GMT:
Winners and losers
Terra (LUNA) climbed 3.55% over the last 24 hours. Meanwhile, FTX token (FTT), a native token of cryptocurrency exchange FTX, added 9.51% in the last week, after it seemed to react positively to news that FTX had launched a $2bn venture fund.
Polygon (MATIC) was down 6.25% over the past 24 hours and 12.31% over the last week.
Read more: Australia sets out plans for regulated digital domination