Crypto news: Institutional investors bullish on BTC long-term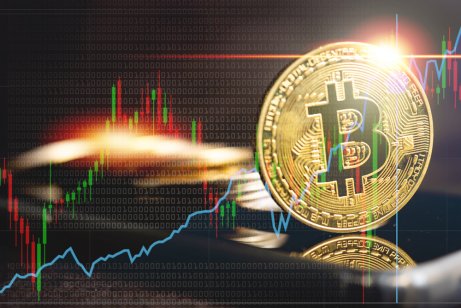 Bitcoin (BTC) continued to trade around the $60,000 (£44,669) mark during Wednesday morning in London. The cryptocurrency stalwart fell over 7% to $60,889 yesterday following statements from Chinese authorities that "the country's top economic planner will launch a 'full-scale' clampdown on cryptocurrency mining", according to CNN. More negative sentiment followed, this time from the US, as Twitter's chief financial officer said that "it doesn't make sense to invest in cryptocurrencies right now" for the social media giant.
While the largest digital currency rebounded above $60,000 on Tuesday, it was trading back between $59,000 and $60,000 during the morning hours on Wednesday, as traders were contemplating whether to 'buy the dip' or wait for the currency to sink further.
The bearishness extended across the entire cryptocurrency market. The Crypto Fear and Greed index scored the current sentiment in the cryptomarket at 52, where 0 signals extreme fear and 100 signals extreme greed. In comparison, last week the indicator showed the market sentiment as 72. Bitcoin did gain a second wind between 11:00 and 12:00 GMT/UTC, and started trading between $60,000 and $61,000. As the cryptocurrencies traded in the red, cryptoanalyst and CEO of cryptocurrency consulting and education platform Eight, Michaël van de Poppe, took to Twitter yesterday to put the recent dip in context:
"Just a reminder. Bitcoin is acting around $58-60K," he tweeted. "Last year, price was hovering around $10-15K. That's not a bear market. A correction of 20-40% is standard to take place, happened multiple times in the previous cycle too. Those dips are great opportunities."
Bitcoin is currently trading within a consolidation range between support at $60,000 and the closest resistance around its previous all-time high of $67,000. As the oldest cryptocurrency oscillated around a support level of $60,000, analysts from cryptocurrency research firm Arcane pointed out that the next closest support – at around $58,000 – has "previously in this bull market proven to hold strong support". The analysts added: "The closest support below $58,000 is in the $53,000-$55,000 range where bitcoin traded for some days before breaking out and going for the all-time high."
What is your sentiment on BTC/USD?
Vote to see Traders sentiment!
Other crypto news:
Cutting through short-term noise, long-term sentiment among institutional investors worldwide remains unambiguously favourable for the market, a survey commissioned by Nickel Digital Asset Management, an investment manager of digital assets, shows. The poll, which spoke to 50 institutional investors and 50 wealth managers from the UK, US, Germany, France and the United Arab Emirates, and who collectively manage over $108bn in assets under management, showed an overwhelming support for digital assets across regions. A whopping 98% of respondents think their organisation's long-term allocation to crypto/digital assets should be more than 1%, while 86% of them set up dedicated crypto/digital markets teams in the past year.
The Lightning Network has seen "massive growth over the past year", with the amount of "liquidity continuously reaching all-time highs", a research note from Arcane research points out. "Total public network capacity recently reached 3,225 bitcoins, a new all-time high. The more liquidity in the Lightning Network, the more useful it becomes – important both for adoption and innovation." Another 834 bitcoins (BTC) were added to the network since El Salvador made the crypto legal tender, the analysts calculated.

Cryptocurrency exchange Binance called for global regulatory frameworks for crypto markets on Tuesday. The crypto exchange also issued its 10 Fundamental Rights for crypto assets users.
Quote of the day:
Some takes on recent crypto market dip from traders posting on the Cryptocurrency Reddit forum:
"I bought the dip, how do I stop it from dipping any further?"
"Am I really insane to think this dip was OK? Why is everyone panicking?"
"You won't become a Millionaire by buying today's dip. This is not real blood in the streets but more like a punch in face and your nose bleeding. So pace yourself and keep some cash aside. It could get juicier."
Round-up of coins by market capitalisation
As of 11:30 GMT:
bitcoin (BTC) added 0.19% over the last 24 hours to trade at $60,551.52
ether (ETH) lost 0.90% to $4,221.05
binance coin (BNB) was down 1.18% to $581.88
Winners and losers:
Newly-launched crypto.com coin (CRO) defied the rest of the market, adding 15.49% over the last 24 hours
Alt-coin avalanche (AVAX) increased 12.16% on announcing that its developer. Ava Labs, will team up with one of the "Big Four" firms, Delloite, for a strategic partnership