Crypto news: Arsenal fan token ads banned and Trump calls crypto dangerous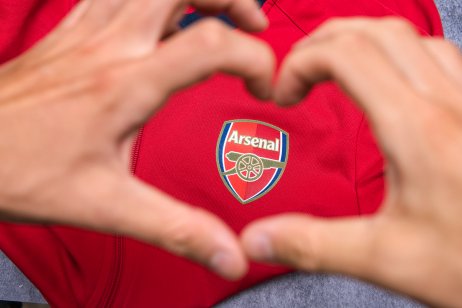 The cryptocurrency market continued to trade sideways, with bitcoin failing to reach $50,000 (£37,221) – its current resistance level. The last time the crypto king was trading about this level was 11 days ago, according to Tradingview.
What is your sentiment on EGLD/USD?
Vote to see Traders sentiment!
Other crypto news:
Arsenal Football Club was banned from advertising its 'fan token' by UK's Advertising Standards Authority (ASA). The watchdog ruled that the ads, posted on social media, "trivialised investment in crypto assets and took advantage of consumers' inexperience or credulity by not making clear that CGT [capital gains tax] could be payable on profits from investing". The ASA said one of the ads by the Premier League club also "did not mention that fan tokens were a cryptoasset or that to buy them you had to first purchase another cryptocurrency, Chiliz".
Hargreaves Lansdown senior investment and markets analyst Susannah Streeter said: "The ASA has taken on the role of referee in the high stakes game of crypto trading, with the whistle blown on Arsenal Football Club, the latest in a string of rulings against companies which are flogging coins or tokens without high-risk warnings."
Hundreds of people claim money has gone missing from their digital wallets since El Salvador adopted bitcoin as legal tender, New Scientist reports.
Quote of the day:
Former President of the United States of America, Donald Trump, speaking on FOX News on why he is not a fan of cryptocurrencies:
"I never loved it (cryptocurrency), because I like the dollar. I think the currency should be the dollar. So I was never a big fan. But it's spilling out bigger and bigger and nobody is doing anything about it. Look I want a currency that… I don't want to have all these others, and that could be an explosion someday – the likes of which we've never seen. It will make the big tech explosion look like baby stuff. I think it's a very dangerous thing."
Round-up of coins by market capitalisation
As of 15.00 GMT:
Winners and losers
Ripple (XRP), up 2.56%, and cardano (ADA) up 0.86%, were the only risers over the last 24 hours among the top 10 coins. Over the past seven days, terra (LUNA) and XRP trumped the other main contenders with gains of 41% and 18% respectively.
Elrond (EGLD) and kadena (KDA) lost the most over the last seven days at 19% and 17% respectively.
Read more: Shiba Inu (SHIB) jumps 10% as whale buys 4 trillion coins