Crypto markets tumble as Fed considers paring balance sheet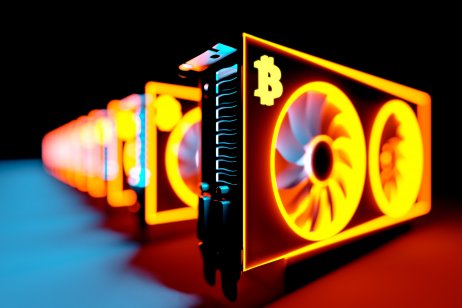 Cryptocurrency markets fell sharply Wednesday after the US Federal Reserve released meeting minutes that show the bank is considering reducing its $8.3tn (£6.12tn) balance sheet.
Bitcoin was down nearly 5% to $44,150 per unit by 21:00 UTC. Other popular assets such as Ethereum and Solana saw steeper declines of 5.7% and 6.5%, respectively.
FOMC meeting minutes
The US Federal Open Market Committee (FOMC), which oversees open market operations, released minutes from its most recent meeting on Wednesday that show the agency is considering drawing down the central bank's balance sheet.
"Some participants judged that a significant amount of balance sheet shrinkage could be appropriate over the normalisation process, especially in light of abundant liquidity in money markets," the notes said.
Since the beginning of the pandemic, the Federal Reserve has pumped more than $4tn into the US economy. In turn, this has led to inflation lingering around longer than expected, which buoyed the crypto markets.
Now that the Fed is beginning to wind-down its stimulus programs, some analysts say it is reducing investor appetite for risk assets and growth stocks.
Crypto mining takes a hit
One area of the market that was hit hardest by the reaction to the FOMC minutes was crypto mining stocks such as Riot Blockchain and Hut8, both of which saw their stocks decline by greater than 12% on Wednesday.
The stock of Hut8, Canada's largest mining company, dropped to $7.10, a fall of $1 per share on the day.
The move came after the company released its December mining data which showed it has increased its Bitcoin holdings by 97% over the last year and increased its hashrate by 125% over the same period.
Riot Blockchain's stock dropped by 12% to $21.44 on the day.
Crypto adoption continues to expand
Despite the down day for the markets overall, crypto adoption continues to expand.
MoneyGram, a Dallas, Texas-based financial services company, announced on Wednesday that it has acquired a 4% minority stake in the crypto exchange CoinMe.
The deal builds on a partnership the two entities struck in May 2021 to help bridge the gap between crypto and fiat currency. The new partnership will create new buy-and-sell locations for bitcoin, making it easier to turn a holder's crypto into fiat currency, the company said in a press release.
"We see this as an incredible opportunity to continue our strong growth and build on our leading presence in the world of crypto," said Neil Bergquist, Coinme CEO. "With MoneyGram's global network and infrastructure, both the company's continued partnership and strategic investment will help us accelerate our growth and international expansion."
Read more: Australia's Macquarie and Blockstream to explore green bitcoin mining