Crypto markets recover late as miner selloff continues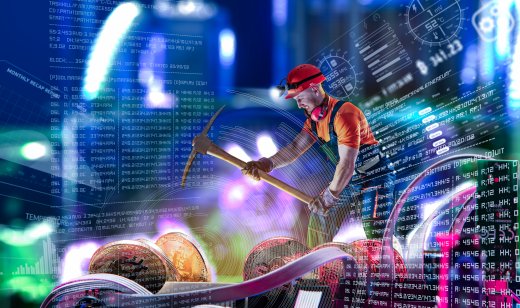 The crypto markets made a late-day recovery on Thursday even as equity investors continue to flee from mining stocks.
By 20:00 UTC, Bitcoin traded flat at more than $58,000 per unit, representing a loss of 0.16% on the day.
Other assets like Cardano and Solana pushed the overall market higher with gains of 10% and 6%, respectively, over the last 24 hours.
Solana traded at $236.59 per unit while Cardano was trading at $1.72 per unit.
DeFi dominates
Decentralized finance (DeFi) continues to return strong gains to investors as the sector's total volume (TVL) reached an all-time high of $250bn on Thursday, according to data from Delphi Digital.
While Ethereum continues to be the most popular DeFi asset on the market, analysts at Delphi Digital noticed that it is losing market share as gas prices remain elevated.
Analyst Joo Kian wrote in a note to investors that the assets that stand to benefit from this move are Solana, Terra, and Avalanche. Each one of the assets currently holds 5% of the DeFi TVL.
Meanwhile, Ethereum gas prices continue to increase, causing the cost of transacting on the blockchain to jump as well.
For example, Kian notes that a decentralized exchange swap costs approximately $70 on Ethereum compared to under $1 on other protocols like Solana and Terra.
The rise of the other protocols has also caused the exchange volume of both Bitcoin and Ethereum to shrink as investors "seek yields on their assets rather than keeping them dormant on an exchange," Kian wrote.
Mining selloff
Despite the continued interest in cryptocurrencies, many publicly traded crypto mining stocks have experienced a selloff in recent days.
Riot Blockchain, a mining company out of Castle Rock, Colorado, saw its stock drop more than 7% to $32.97 per share on Thursday.
Canadian mining company Hut 8 also saw its stock drop considerably even after the company released a report showing it has improved its operational efficiency. At the closing bell, Hut 8 traded at $10.49 per share, a 11% drop on the day.
Read more: What comes next after the recent bitcoin price crash?