Crypto market wrap: Bitcoin falls again, others fare better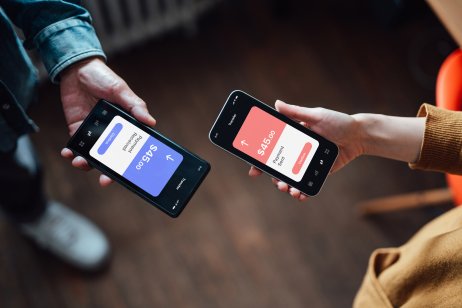 Bitcoin fell again Tuesday but other cryptocurrencies fared better as the overall market showed improvement one day after a heavy beating.
In many cases, the improvement was relative as coins stayed in the red but were not hammered like they were Monday, when crypto lender Celsius froze all of its withdrawals and transfers and sent the market southward.
BTC to USD
According to Capital.com data, Bitcoin (BTC) was down about 7% – a modest decline compared to Monday's 15% drop – in afternoon trading in North America. Bitcoin is at its lowest point since December 2020 and is selling for less than half of its November 2021 price.
Bitcoin educator and evangelist Andreas Antonopoulos said "the current crash suggests a further crash is likely."
"While no one knows exactly where bitcoin's bottom [price] is, it's clear that investor interest in the cryptocurrency is waning," he wrote on a WhatsApp channel followed by cryptocurrency enthusiasts.
"How low will it fall? This is the question facing bitcoin and investors who remain bullish on cryptocurrencies."
What is your sentiment on BTC/USD?
Vote to see Traders sentiment!
BNB to USD
Binance down 3%
Binance (BNB) was down about 3% after tumbling 14% on Monday.
Cardano (ADA), which has become an investor darling as it prepares for a June 29 blockchain network upgrade known as the Vasil hard fork, got back in the green, rising slightly after dropping about 9% on Monday. That marked one of the few times lately that Cardano had not posted a gain.
Solana stayed in the green throughout the day but rode the proverbial roller coaster as its price fluctuated between $29.50 and $31.50.
At one point Tuesday, Bitcoin was down 10% before rallying. MicroStrategy has invested heavily in bitcoin but investors fear that the company could face a margin call on a large debt because its bitcoin-backed loans reserve may now lack sufficient collateral.
MSTR price in USD
Appetite for Celsius
Investors also showed appetite for the Celsius Network coin (CEL) after it imploded overnight from Sunday to Monday. CEL rose approximately 5% – a day after plunging 75% from where it was a week earlier.
Cryptocurrency prices have plunged since January in line with an overall investment market decline. But according to Antonopoulos, investors are interested in buying the dip on Vechain (VET), which also rode the roller coaster on Tuesday – for the second straight day – and got into the green periodically. He noted that Vechain was up more than 5% in morning trading in North America, but it was down about 5% later in the day.
"The current market sentiment is positive and [Vechain] prices are expected to rise in the short term," he wrote.