Crypto market stabilises as NFTs lead recharge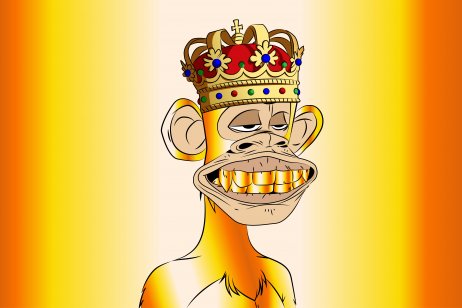 Cryptocurrency markets stabilised on Wednesday after a week of significant losses for many of its most popular assets.
Bitcoin was trading just below $42,000 by 16:30 UTC while other assets like ethereum and solana saw their prices reach an upswing. Ethereum was trading just below $3,100 per unit, while solana was at $136.13.
Over the past seven days, bitcoin's price has fallen by 3.8%, while ethereum and solana have fallen by 7.4% and 9.6%, respectively.
Despite the losses, activity in the nonfungible market continues to outpace the trading volume on more centralised exchanges. Analysts say this could bode well for crypto in the long run as the threat of rising interest rates continues to roil the market.
Hawkish fed
It's no secret the US Federal Reserve Bank's hawkish stance toward inflation is causing some of the volatility in the crypto market.
Yesterday, the benchmark 10-year Treasury Yield slid up to 1.83%, its highest recorded yield over the last two years.
The increasing Treasury yields have also helped to push up real rates, which are calculated to account for inflation. When real rates rise, risk assets tend to suffer the worst, according to a note written by analysts Joo Kian and Genevieve Yeoh at Delphi Digital.
"Even though real yields are still negative, the positive rate of change we've seen recently is enough to spook investors," the duo wrote.
NFT resurgence
NFTs are one area of the market that has seen considerable gains over the last week despite the Fed's hawkish stance toward inflation.
OpenSea, one of the most popular NFT platforms, has seen an explosion of trading volume that's averaging between $200m and $250m per day, according to trading data from Dune.
This level of trading was last seen during the August-September 2021 NFT bull market, according to Kian and Yeoh.
However, these volumes have been primarily driven by interest in the Bored Ape Yacht Club and the Mutant Ape Yacht Club, rather than newly minted NFTs.
Read more: Community is key in NFT investing says MetaDhana