Crypto market falls as investor sentiment sours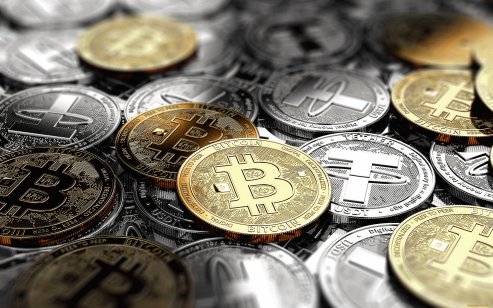 The cryptocurrency market was awash in red on Wednesday morning as investor sentiment soured and stablecoin transfer volume continued to increase.
Large-cap assets like Bitcoin and Ethereum fell considerably over the last 24 hours. Bitcoin dropped 4% from a high of just over $48,600 overnight to just under $46,000 by 15:30 UTC.
Ethereum's fall was steadier, dropping by 2% over the last 24 hours to a monthly low of $3,700.
Conversely, decentralised finance (DeFi) assets like Avalanche and protocol tokens like Elrod rose by 9.4% and 6.3%, respectively. Avalanche was trading at $89.97 per coin and Elrod traded at $261.90 per token.
Investor sentiment
Joo Kian, an analyst at Delphi Digital, wrote in a note to investors that macroeconomic concerns such as inflation and the Federal Reserve Bank's monetary policies are causing some crypto holders to sell-out.
For example, the Bureau of Labor Statistics reported last Friday that wholesale prices increased by 9.6% in November, the largest spike since the 1980s.
While Bitcoin was jumping between 3% and 4% before the announcement, the asset has fallen by more than 7% since. Moreover, Bitcoin is trading 30% below its previous all-time-high reached in mid-November
Kian said this is indicative of investors becoming more fearful of Bitcoin as a hedge against inflation.
Meanwhile, the Fed has signaled that it will accelerate the end of its asset purchasing program, which Kian said could cause another liquidity crisis for cryptocurrencies to unfold.
Stablecoin volumes
The macroeconomic concerns cited by Kian also seem to be driving investors toward stablecoins and other less-volatile crypto assets.
According to trading data from Glassnode, stablecoin transfer volumes increased by a combined $57bn on Tuesday compared to the typical $10bn to $20bn that are the assets normal daily volume.
Kian said the transfer volume could "create more dry powder for investors" who are looking to buy the dip.
Read more: Shiba Inu beats dogecoin, becomes 8th largest cryptocurrency