Crypto fraudsters took $7.7bn last year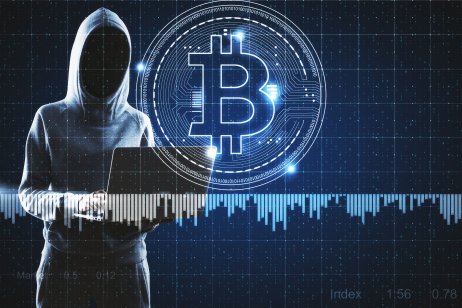 Cryptocurrency investors lost an approximate $7.7bn (£5.81bn) last year because of fraud and scams, according to a new report by Chainalysis, a blockchain watchdog firm.
While fraud is generally associated with increased use and adoption of cryptocurrencies, the report found that the correlation between scam volume and asset price is starting to diverge. The report suggests this is evidence of the market maturing as investors become more crypto savvy.
Fraud growth
The $7.7bn fraudsters stole in 2021 represents growth of 81% when compared to last year, which the report caveats as a "down year" because Chainalysis found no large-scale Ponzi schemes.
That changed after the Finiko Russian pyramid scam – which primarily targeted crypto holders in eastern Europe – netted $1.1bn from investors in November, according to the report.
However, the active lifespan of scams decreased dramatically when compared to last year. The report said the average scam was active for just 70 days in 2021 compared to more than 192 days in 2020.
One reason, the report notes, for the drop is that investigators are gaining a better understanding of cryptocurrencies.
"As scammers become aware of these actions, they may feel more pressure to close up shop before drawing the attention of regulators and law enforcement," the report said.
Rug pulls
Chainalysis also noted a new trend that contributed to the rise in fraud called rug pulls. Rug pulls happen when a developer suddenly abandons a crypto token, typically on the decentralised finance (DeFi) network, and takes all of the funds with them.
In all, rug pulls accounted for 37% of the total scams conducted in 2021 compared to just 1% last year. These scams netted more than $2.8bn for fraudsters as well.
The largest rug pull happened on the Thodex Exchange, a centralised exchange in Turkey, which netted fraudsters more than $2.6bn, according to the report.
For comparison, the second-largest scam occurred on AnubisDAO and netted the criminals more than $58m.
New targets
The report also noted that crypto fraudsters seem to be targetting larger entities like exchanges rather than individual investors.
Scams aimed at an individual's crypto wallet dropped from 10.7 million in 2020 to 4.1 million this year, the report said.
But the report added this metric also "tells us that the average amount taken from each victim increased."
Meanwhile, the number of overall scams increased to 3,300 in 2021 from just over 2,000 last year.
Fighting back
Despite the volume of bad news in the report, Chainalysis also said most mainstream cryptocurrency platforms like exchanges "are in the perfect position to fight back against scams and instill more trust in cryptocurrency."
The report said crypto exchanges like Luno can provide a model for others to follow. After detecting a scam on its platform, Luno began a message and education campaign about spotting the red flags commonly associated with fraud and prevented its users from sending money to the addresses identified as fraudulent.
"Scams represent a huge barrier to successful cryptocurrency adoption and fighting them can't be left only to law enforcement and regulators," the report said.
Read more: Financial hall of shame: the biggest frauds in history