Crude prices extend tumble as demand fears loom ahead of next OPEC+ meeting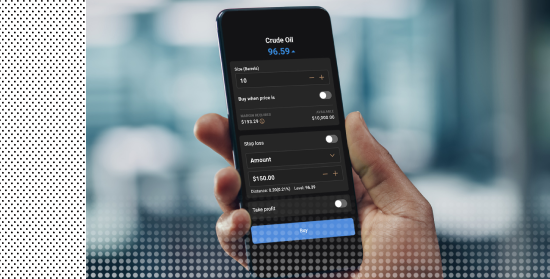 Crude has extended its sell-off as demand risks loom ahead of OPEC+'s meeting on November 26. We look at the drivers of oil prices and the key technical levels of WTI Crude.
Oil prices extend plunge on softer demand outlook
Crude prices are being driven by fears about weakening demand as evidence of slowing global growth emerges. Recent data out of the US has surprised to the downside, while bearishness towards China's growth also persists. Despite this, OPEC revised higher its projections for demand next year in its November Monthly Oil Market Report, mostly due to an upward revision of Chinese activity. OPEC continues to restrict output in order to stabilise prices, with the cartel meeting on the 26th of November to decide whether production needs to be curbed further.
(Source: OPEC)
Futures curve slips into contango on risk of oversupply
The markets are pricing in a short-term oversupply of crude, according to the futures curve. Front-month spreads slipped into contango last week in a dynamic that reflects an environment where supply outstrips demand.
(Source: Bloomberg)
Past Performance is not a reliable indicator of future results.

US inventories build as supply tightness eases
Following months of larger-than-expected drawdowns, US crude inventories have risen recently as demand moderates and supply replenishes. Two weeks of inventory data were released by the US Energy Information Administration this week, revealing a greater-than-forecast 13.9 million barrels and a 3.6 million barrels increase in the past fortnight. The data allayed concerns about tightness in the US energy market, with crude prices softening after the figures were published.
(Source: Investing.com)
Past Performance is not a reliable indicator of future results.
Crude prices break to fresh lows
WTI prices have broken through a key support zone to trade at a four-and-a-half-month low. Prices are trading at approximate levels that OPEC+ announced output cuts in the past. The daily RSI has retested oversold territory, although the indicator has not yet made a fresh low. The previous support zone between 72.70 and 73.70 could act as future resistance.
Past performance is not a reliable indicator of future results