ConstitutionDAO falls short as US Constitution sells for $41m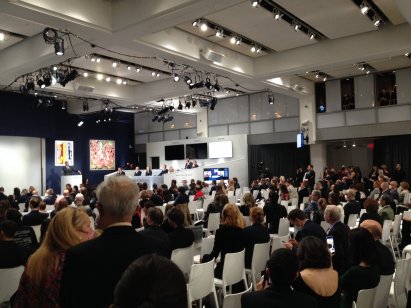 A rare copy of the US Constitution – one of only two owned by private collectors, and one of only 13 known to exist – sold for $41m at auction on Thursday night, and a group of cryptocurrency bidders were in it until the very end.
The 234-year-old founding document of the United States, including the signatures of the 39 delegates to the 1789 Continental Congress held in Philadelphia, Pennsylvania, was auctioned before a packed room at Sotheby's New York Headquarters in Manhattan's Upper East Side.
ConstitutionDAO, a group of what started as roughly 30 internet friends that grew to more than 17,000 who crowdsourced 10,000 Ether ($40m; £29.6m) in under one week, were the second-to-last bidder standing.
Sotheby's said in a statement:
"The Constitution was directly underbid by ConstitionDAO, a group of 17,000+ people from around the world who banded together through social media within the last week to raise money to acquire the document, marking the largest crowdfunding initiative ever put together."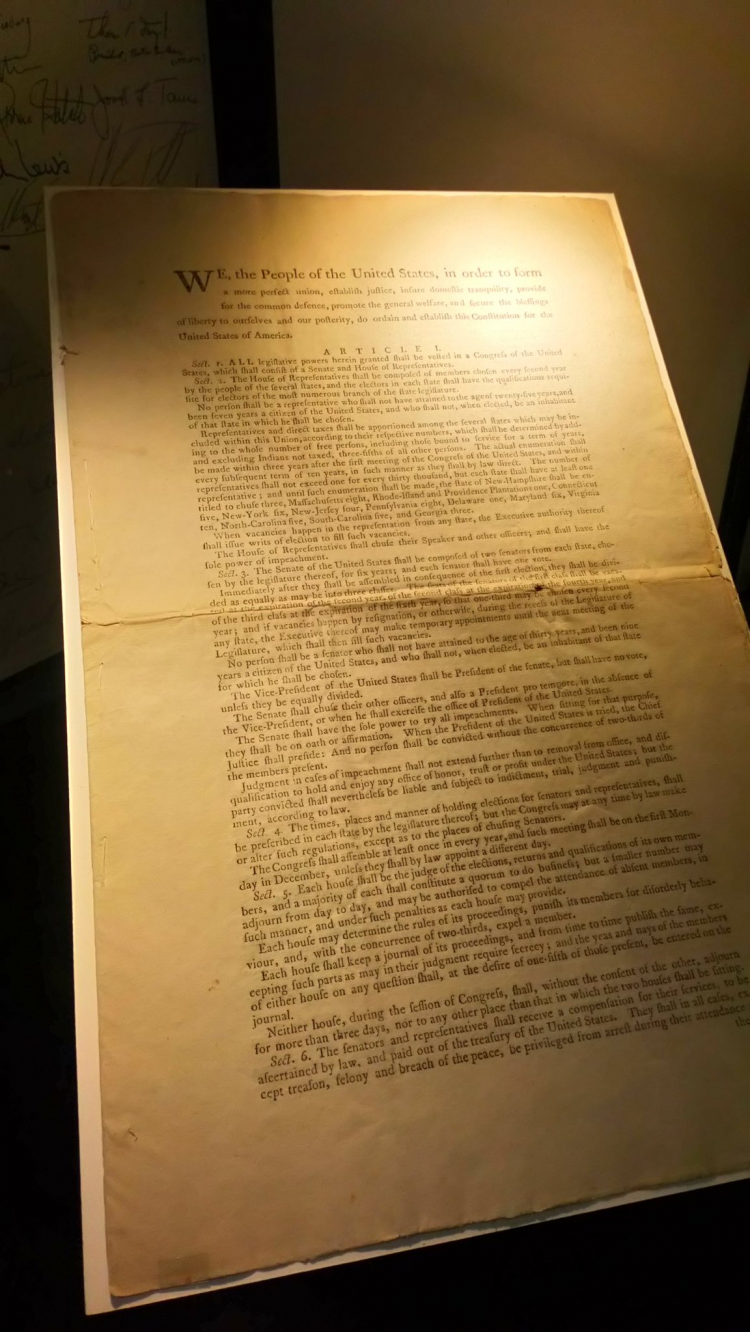 US Constitution auction
Dramatic bidding
It was at times dramatic bidding. Auctioneer Oliver Barker waited before a rapt audience for counter-bids with his gavel raised, until the bidding reached $40m and he asked for one, final, counterbid.
After a silent half-minute, it came at $41m and the cryptofriends had lost the chance to own an integral piece of US, and world, history.
ConstitutionDAO statement
"While this wasn't the outcome we hoped for, we still made history tonight with Constitution DAO," the group tweeted. "We are so incredibly grateful to have done this together and are still in shock we even got this far. "
"We broke records for the most money crowdfunded in less than 72 hours. We have educated an entire cohort of people around the world – to museum curators to art directors to our grandmothers asking what [Ether] is when they read about us in the news – about the possibilities of web3."
"And on the flip side, many of you have learned what it means to steward an asset like the U.S. Constitution across museums and collection, or watched an art auction for the first time."
ConstitutionDAO reported a total of 17,437 individual investors in the decentralised autonomous organisation, with a median $206.26 buy-in. Refunds are available over the Juicebox platform, minus gas fees, as previously reported.
Read more: ConstitutionDAO aims to buy rare copy of founding US document