CoinFLEX partners Copper.co to offer access for institutional users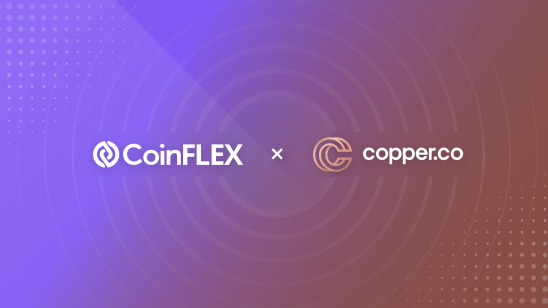 Seychelles-based crytocurrency exchange and yield platform CoinFLEX has entered into a partnership with Copper.co, a leading digital asset custodian, by integrating with ClearLoop, Copper's unique instant settlement trading network.
As part of the partnership, more than 300 institutional asset managers at Copper.co will be able to use CoinFLEX's interest-earning stablecoin flexUSD to trade on the exchange, while storing their assets offline and off the exchange.
The stablecoin flexUSD is pegged 1:1 against the USD Coin, which in turn is pegged to the US dollar, and pays holders interest on chain every eight hours, an official statement on Tuesday said.
Increases flexUSD's credibility
"Joining ClearLoop marks a major milestone for CoinFLEX as we begin to push our business expansion plans to increase institutional users. By enhancing the adoption of flexUSD through trading activities, it will also propel the credibility and increase the utility of the stablecoin across institutional users including hedge fund and asset managers whilst ensuring that they have a highly secure way of interacting with us," said Mark Lamb, CEO of CoinFLEX in a note.
"This partnership directly aligns with our commitment to ensure that institutional investors are offered a wide range of quality crypto products and can trade efficiently and securely on the Copper network," said Dmitry Tokarev, Founder and CEO, Copper.co.
Daily trading volume on CoinFLEX reached $8bn in October, with open interest over $350m. The total volume of CoinFLEX repo markets exceeded $300bn in November and flexUSD's market cap reached $380m.
Read more: FTX Trading closes latest funding round with bn valuation