Coinbase (COIN) bets on DeFi security with Unbound deal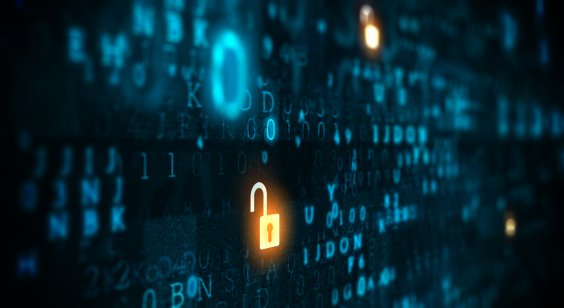 Cryptocurrency exchange Coinbase Global has bought Israeli cybersecurity firm Unbound Security in a move that helps protect this emerging asset class.
Founded in 2012, Coinbase is amongst the largest crypto exchanges in the US by trading volume.
Financial details were not disclosed in a blog post issued by Coinbase to announce both the deal and the creation of a new centre of excellence to be located in Israel.
Unbound staff will form the nucleus of the new facility, Coinbase said.
Hot bed of talent
"We've long recognized Israel as a hot bed of strong technology and cryptography talent, and are excited to continue to grow our team with some of the best and brightest minds in these fields," Coinbase said in the blog post.
"Crypto can't grow without strong cryptography and strong security, but it also needs to be user friendly."
Co-founded in 2014 by professor Yehuda Lindell and Guy Peer as Dyadic Security, Unbound Security offers IT security solutions using Multiparty Computation (MPC), a mathematical guarantee of security developed by the duo.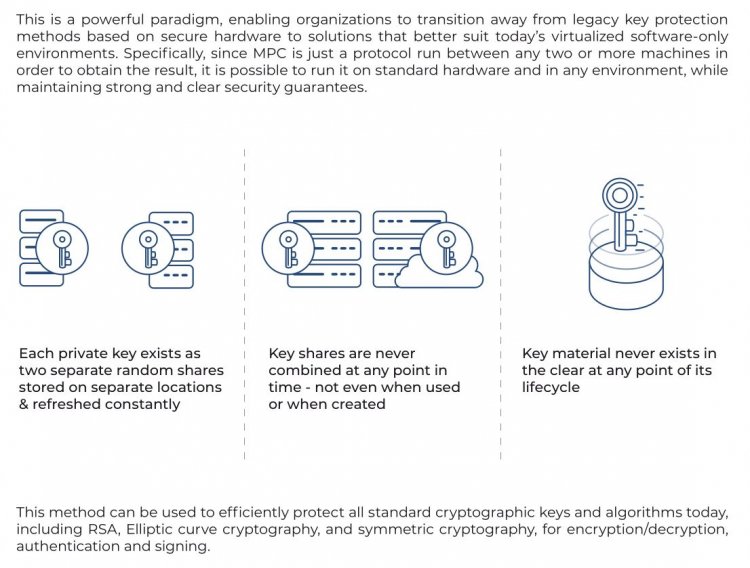 An explanation of Unbound's MPC security method – Photo: Unbound Security
Safeguarding keys
MPC safeguards cryptographic keys – used on secure websites and email amongst others – to ensure that keys are never exposed throughout their lifecycle, making cryptography easy, cost-effective and more secure.
"Cryptography is the foundation of security and privacy. Data protection, privacy, authentication, and trust are all based on cryptographic keys, making them the ultimate secrets," Unbound Security says on its website.
Distributed system
MPC uses a distributed system, meaning that there is no single point of failure as many machines are required to authenticate users instead of just one.
Effectively, Unbound is taking a decentralised (deFi) approach to security – much like the decentralised structure of crypto itself.
The company is named after the mathematical term 'unbounded', which refers to something that is not confined to certain parameters.
Crypto economy is growing
"The crypto economy is growing exponentially with myriad new use cases. Unfortunately so are the threat vectors and complexities for participants to safely manage their crypto private keys," Coinbase added.
"MPC will deliver on this by protecting our customers' assets with a technique that provides the virtually impenetrable nature of cold, offline storage, with the frictionless convenience of hot, online wallets."
At 11:40am EST (UTC-5), Coinbase stock gained a dollar at $315.
Read more: Grayscale takes fresh angle in attempt to register Bitcoin spot ETF