Citrix Systems buyout: CTXS private equity purchase price and details in full
Subscribe to Weekly Highlights
The major market events for the week ahead right in your inbox.
Subscribe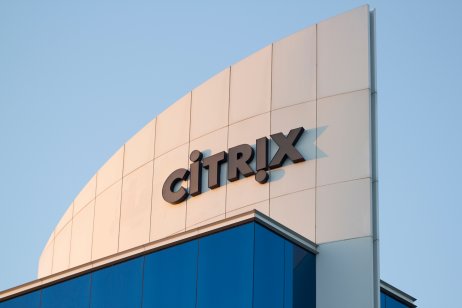 Content
In January 2022 software company Citrix (CTXS) reached a settlement to be taken private in a $16.5bn deal. It was struck by Elliot Management and Vista Equity and will be one of the biggest buyouts in tech history.
The deal is likely to absolve Citrix of its debt and provide funds to allow it to expand out of its current range of products. Citrix will likely be merged with Tibco, an enterprise data company, part of Vista's portfolio and so will be able to gain traction with its valuable consumer base.
Citrix (CTXS) Price Chart
This deal is hardly surprising due to the struggle Citrix was facing in terms of growth in the past few years. Citric managed 5% growth in revenue during the past year while its competitor VMware (VMW) delivered almost double that.
Since the agreement was reached it emerged that top banks, such as Bank of America (BAC), Goldman Sachs (GS) and Credit Suisse (CS), were reluctant to lend as the investment was seen as too risky due to surging borrowing costs. The company recently revealed that even after the buy it may need to borrow further to support some cost cutting measures.
What is your sentiment on GS?
Vote to see Traders sentiment!
Timeline
January 31 2022: Deal made public
The announcement made by Citrix outlined the details of a deal. The shares will be sold at $104, which was at a 30% premium to the share price at the time. It confirmed in the announcement that Citrix will be merged with Tibco.
The statement said "The union will create one of the world's largest software providers, serving 400,000 customers, including 98 percent of the Fortune 500, with 100 million users in 100 countries.
"Further, it will accelerate Citrix's defined growth strategy and SaaS (software as a service) transition. The combined company will be positioned to provide complete, secure and optimised infrastructure for enterprise application and desktop delivery and data management to advance hybrid cloud IT strategies and meet the needs of the modern enterprise."
April 21 2022: Deal approved by shareholders
The company announced the deal was approved by the shareholders of Citrix without any amendments.
September 8 2022: Banks become unsure
Lenders involved in the deal were now unsure of its outcome as the cost of lending became more expensive than when the deal was initially struck.
The Financial Times broke the news that banks such as Bank of America (BAC), Goldman Sachs (GS) and Credit Suisse (CS) are trying to offload up to $4.5bn of the $16.5bn deal to investors. Which they will need to do at a significant discount if they are to get any interest.
September 15 2022: Citrix will need more money
In an investor call it was revealed that Citrix will require further loans after the deal is completed as it does not have the cash on hand for severance packages and other wind down costs.
Third Quarter of 2022
Deal is expected to be completed after regulatory approvals.
Goldman Sachs (GS) Price Chart
What to expect
Andrew Hewitt and William McKeon-white, analysts at Forrester, wrote in a publication on the outlook of Citrix once the deal will be completed.
"At the end of the day, private equity firms acquire companies that have a predictable revenue stream — Citrix certainly qualifies.
"Despite pressure from many new competitors, it still has a massive install base of desktop and app virtualization across healthcare, financial services, and many other industries. Customers can rest assured that support for these services isn't going away anytime soon, and they're likely going to become easier to consume."
Related reading