Chinese metaverse stocks rise on news firm Xinhua's NFT drop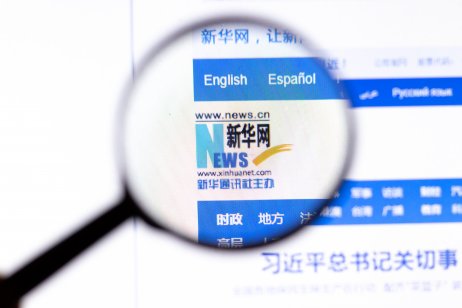 Two Chinese metaverse stocks rose on news that state news organisation Xinhua was releasing non-fungible tokens (NFTs) based on its photography.
State-mouthpiece Xinhua announced that it would release a limited amount of NFTs from its news app on Friday, news that prompted the stocks of two Chinese firms involved in the metaverse to rise.
Shenzhen listed Goertek, which specialises in augmented reality technology, rose 6% while online gaming company Perfect World went up 4%, according to Reuters.
China's crypto crackdown
According to Bloomberg, while Chinese authorities haven't made NFTs illegal, it's a grey area that could potentially attract attention.
The move by Xinhua is a surprise given the crackdown on crypto-related activity in China over the previous 12 months.
In September, the People's Bank of China announced a ban on crypto trading and also prohibited overseas firms from offering digital asset trading services to Chinese citizens.
Global crypto mining rebounds
The news sent crypto prices tumbling globally and also drove down the stock price of Chinese digital exchange Huobi, which announced it was ceasing offering services to Chinese citizens.
Despite an earlier ban on crypto mining in China the global hash rate, a measure of the computer power used to extract BTC, has rebounded.
Xinhua's move is not the only time a state-backed Chinese firm has embraced blockchain technology.
​​In January, the Shanghai government invested in blockchain firm Conflux while in September, Shanghai ShuTu Blockchain Research Institute (a joint venture between Conflux and Shanghai Maritime University) said that it would be testing an offshore yuan stablecoin.