Chiliz Chain 2.0: When does EVM-compatible BSC fork chain launch?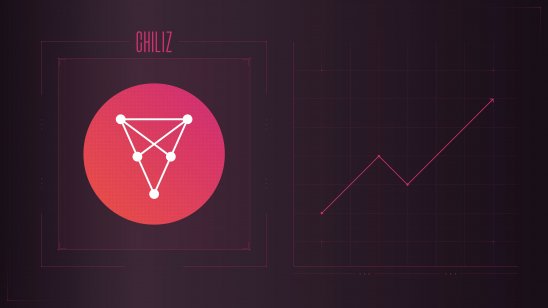 Chiliz (CHZ), the blockchain technology and cryptocurrency created for the sport and entertainment industry, is due to launch its Chiliz Chain 2.0 in a few weeks' time, according to its chief executive, Alexandre Dreyfus.
CHZ has gathered significant momentum over the last few weeks as sports fan tokens rallied in preparation for the FIFA World Cup 2022.
Chiliz's platform collaborates with sporting organisations to design and mint tokens for their fans to buy, collect and trade from cryptocurrency platform Socios.com.
The price of CHZ witnessed a positive rally at the start of November before declining with the rest of the cryptocurrency market on 9 November as a result of the fallout and bankrupty of FTX.
At the time of writing, CHZ is trading at $0.16, with a market cap of $997m, according to data from CoinMarketCap.
BSC fork chain launch: coming soon
While the Chiliz Scoville Testnet was the first milestone towards building the CHZ Web 3.0 ecosystem, the highly anticipated upgrade to the Chiliz Chain 2.0 has been due to go live in Q4 2022, and will see the platform upgraded using EVM technology with full Ethereum compatibility and low network fees.
An announcement on Socios.com outlined that in addition to the Chiliz Chain 2.0 upgrade, the platform is also looking to launch an accelerator program for companies that are actively building web3 applications.
The announcement says: "This will help us identify and fund on-chain content that will make CC2 a household name in the sports, entertainment and Web 3.0 ecosystem."
Chiliz chief executive Alexandre Dreyfus said that there was a lot of excitement around the upcoming Chiliz Chain 2.0. "$CHZ will move from being a token to a network," Dreyfus said, with more sports properties and mainstream brands confirmed to join the CHZ ecosystem.
Back in Malta to the office, after 2 days in Dubai. A LOT of interest in the @chiliz chain 2.0 that will be launched in a few weeks. More sports properties, more utility, and more mainstream brands will join the @chiliz ecosystem. $CHZ will move from being a token to a network.

— Alexandre Dreyfus (@alex_dreyfus) November 18, 2022
The Chiliz developer guide highlights that the main objective of the 2.0 mainnet will see the platform create a Web 3.0 ecosystem where stakeholders are able to build Web 3.0 experiences within a "secure network-effect-driven community." Users will also be able to access global brands and leverage existing partners of the sports and entertainment industry.
While a specific date has not been set, the upcoming launch could be confirmed in the next few weeks.