Charlie Munger lashes out at 'insane' crypto – again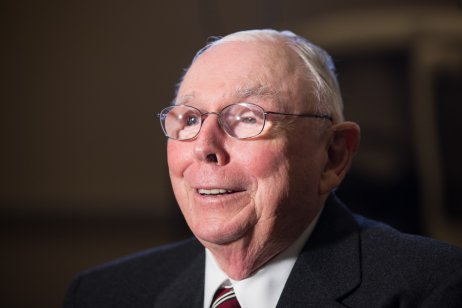 Veteran investor Charlie Munger has warned that the cryptocurrency boom is "insane" as he told investors in Australia on Thursday that the current investment environment was "even crazier" than the Dotcom bubble.
Munger, who is vice chairman of the US multinational holding company Berkshire Hathaway (BRK.B) – which Warren Buffett leads – is one of the most successful investors of all time. Both Munger, 97, and Buffett, 91, are established value investors.
Value investing is about buying good quality companies at fair prices, often less than their fundamentals suggest, and holding onto them long-term.
Bitcoin blindspot?
Munger's comments were made at the annual Sohn conference in Australia, a philanthropic and thought leadership event. A consistently held criticism from both men is that crypto and (some) stock market valuations are out of touch with basic market fundamentals.
Despite both men's seeming adamancy about cryptocurrencies, they could change their minds. Buffett, for example, has revised his opinion over the years after taking an equally vehement stance on other securities, with buying U-turns on gold and airline stocks.
What is your sentiment on BRKb?
Vote to see Traders sentiment!
Cryptocurrency volatility
This morning bitcoin was trading at $56,807.97. There have been some spectacular valuation gyrations in the last seven days, with GXChain rising 514% and Divi up 77%.
Read more: Crypto markets recover late as miner selloff continues