Changes in cryptocurrency trading this year: Get the data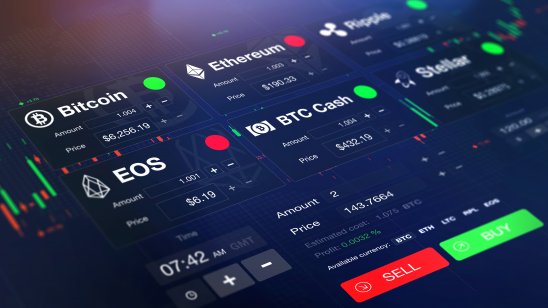 Investment in cryptocurrencies on Capital.com's platform over the first quarter has followed geopolitical trends: as prices rose in the commodities sector, retail traders have flocked to assets such as oil and gas and away from digital coins. The trends are revealed in the trading platform's new Pulse report.
The number of digital asset traders fell 3% last quarter from the prior period, while the number of transactions was down almost 7%.
"Crypto traders may be driven by momentum more than any other group. They may tend to be herd creatures and many do not sell short due to their personal beliefs", said Capital.com chief analyst David Jones.
"The slide of BTC through November to January would explain widespread disinterest in cryptocurrencies among retail traders," he added.
Bitcoin to US dollar (BTC/USD)
Capital.com's data shows that as recently as January the top five assets by number of traders were all cryptocurrencies such as BTC or ETH.
But as Russian tanks rolled into Ukraine the price of oil and gas shot up, and the traders' attention switched to the commodities sector.
US crude oil was top of the list with every investor's favourite safe haven asset, gold, moving to fourth with natural gas taking the fifth spot.
Bitcoin's recent price slide may have stalled investors' interest in the sector but the bellwether cryptocurrency dominated trading volumes with the BTC/USD pair recording more than five times the turnover of its closest rival ether (ETH/USD).
What is your sentiment on BTC/USD?
Vote to see Traders sentiment!
Ethereum to US dollar (ETH/USD)
ETH plays a leading role in decentralized finance (DeFi), and increasing interest in this sector may explain why ETH/USD pair attracted the biggest number of traders in the three months through March.
This could signal the end of decline of the meme coin as ETH/USD's rise dislodged dogecoin (DOGE/USD) from a position which had held it through the whole of 2021.
Other actively traded virtual coins included shiba (SHIB/USD), cardano (ADA/USD) and ripple (XRP/USD).
DogeCoin to US dollar (DOGE/USD)
BTC's steady price decline from close to $50,000 in November to just above $30,000 in April may have driven down investor interest in cryptocurrencies as an asset class.
But uncertainty over issues such as the war in Ukraine and rising inflation were cited by one professional retail investor Capital.com spoke to recently.
Previously he had been very bullish about opportunities in the metaverse but when asked where he was deploying his investment capital next he replied: "Cash, I'm profit taking my BTC positions and moving into USD, there's too much uncertainty in the markets right now."