CFTC charges 14 entities for registration non-compliance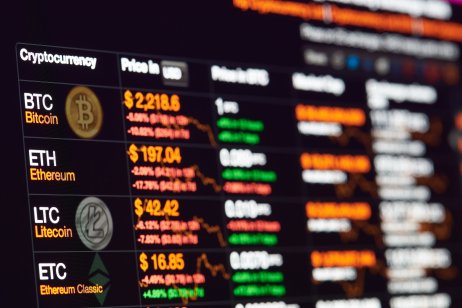 The US regulator of derivatives markets, the Commodity Futures Trading Commission (CFTC), filed charges Wednesday against 14 entities for failing to register as futures commission merchants (FCM) or for making false or misleading statements about their registration status.
The CFTC said 12 of the entities are relatively unknown cryptocurrency exchanges that have not registered as an FCM. The two companies accused of making false or misleading statements are Climax Capital FX and Digitalexchange24.com, based in Texas and Arkansas, respectively.
"Today's actions reflect the CFTC's dedicated efforts to aggressively root out bad actors falsely claiming to hold legitimate registrations and protect the trading public," Division of Enforcement Acting Director Vincent McGonagle said in a statement.
Anyone who wants to check the registration status of a FCM can go to the CFTC's NFA BASIC database.
New York
According to the separate complaints attached to Wednesday's press release, six of the 12 cryptocurrency exchanges list the same address in Valhalla, New York as their office.
Those companies are BinanceFxTrade, Bitfxprofit, Globalnationfx, MaxforexOption, ProCryptoMinners, and ProFX-Capitals.
The other six companies include exchanges allegedly based in Los Angeles, New York City, Raleigh, North Carolina; Houston, Texas, and the UK.
Capital.com reached out to an email address associated with these exchanges for comment but did not receive a reply by press time.
Capital.com also reached out to Binance, a registered FCM in both the US and Canada, for comment about the use of its name by one of the charged entities but did not receive a reply.
Vigorous enforcement
The CFTC's charges are the latest in the agency's efforts to tighten enforcement of futures exchanges.
Last September, the agency charged PaxForex for offering "unlawful retail commodity transactions in ether, litecoin, bitcoin, gold, and silver."
At the time, the CFTC said it would "vigorously enforce" registration requirements to "preserve market integrity and protect customers."
In October 2020, the agency charged BitMEX with operating an unregistered trading platform that took in more than $11bn in bitcoin deposits that generated more than $1bn in fees.
In July 2021, the CFTC brought charges against a company called Precious Commodities which allegedly misappropriated more than $8m of cash and silver from more than 60 investors in a fraudulent silver leasing programme.
Read more: Cryptocurrency predictions 2021: will the growth continue?