Cardano upgrade: Vasil hard fork timing and details in full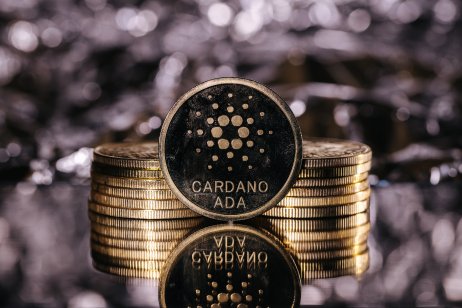 Cardano's long-awaited Vasil upgrade launched on 22 September and is set to fully complete next week, after numerous delays.
The hard fork is meant to improve the scalability of the blockchain, by increasing throughput capabilities and the network's capacity. There is also a focus on improving the experience for developers creating decentralised applications (dApps).
The delays to the update initially saw sell pressure on its ADA cryptocurrency, but it was trading sideways at the time of writing. ADA was down 0.4% over the past seven days starting 16 September.
When is Vasil set to go live?
A proposal was signed on 18 September, which put the hard fork into motion. This solidified the launch date of 22 September, according to a Twitter video by Charles Hoskinson, co-founder of Cardano.
The proposal has initiated Cardano's hard fork combinator, the mechanism needed to change the blockchain. After passing last week, the rest of the process was automatic, and no future manual work was required. Hoskinson said:
"So we're all going to sit back and watch the Vasil rocket take off… and it will reach orbit on the 22 [September]. So, everything will just roll over and the Vasil era has begun."
Referencing the numerous delays, Hoskinson added: "We don't anticipate there will be any issues but there is no going back now. No amount of testing or anything can save us because the rocket is in the air. Either it explodes in air or it reaches orbit, and obviously it's going to reach orbit."
The Vasil fork reached orbit on Thursday 22 September, which was celebrated by Hoskinson and the community.
For example, NEWM, the Cardano-based music streaming marketplace, tweeted: "We've been waiting for Vasil to deploy our smart contracts. This upgrade makes them more efficient and cost-effective on Cardano."
Meanwhile, Tim Harrison, the vice president of community and ecosystem at IOHK, the company behind Cardano, tweeted: "Massive props to everyone who has worked so hard on bringing Vasil to Cardano."
What is Vasil?
Vasil, named after the late Cardano community member Vasil St. Dabov, is tackling numerous network features. The upgrade is said to enhace its throughput, efficiency and block latency speeds.
For example, it is integrating a new technical method called diffusion pipelining. This "improves block propagation times and further leads to higher throughput".
Meanwhile, there are also upgrades targeted towards Plutus, Cardano's native smart contract language. Its documentation said there will be more functionality and reduced costs.
Although ADA investors could benefit from a more efficient blockchain, there is no need for any work by holders. A blog post by Harrison said:
"Vasil arrives in the month of Cardano's fifth anniversary, and represents a step-change in the blockchain's capabilities. Yet the regular ada holder using Cardano for transactions and DApps doesn't need to do anything, as it all happens mostly behind the scenes."
He added: "All they have to do is look forward to greater efficiency and faster transaction processing times!"
When will second round of hard fork begin?
Not all of the hard fork will be integrated at once. The first round is due to take place during the next epoch, a measurement of time on-chain, which starts on Thursday 22 September.
Meanwhile, the rest of the Vasil hard fork will take effect the epoch after, on 27 September.
According to the Cexplorer, the second round of updates will focus on the Plutus cost model. The language's cost model refers to the central processing unit (CPU) and memory fees associated with running these contracts.
Vasil key dates:

-September 19th - Mainnet update proposal needs to be submitted by this date to trigger HFC event on 22nd

-September 22nd - Mainnet HFC event (era transitions from Alonzo -> Babbage)

-September 27th - Plutus V2 Cost Model available on Mainnet#CardanoVasil

— ???? Cexplorer.io || Cardano Explorer (@cexplorer_io) September 14, 2022
Vasil was originally set to go live in June, before it was delayed to July. The deadline was pushed back again as the developers wanted to ensure there was a smooth upgrade.
Although Vasil has gone live, the network is feeling the impacts of the delays. ADA has seen a gradual decline in daily transactions since the beginning of the year, according to Messari.
A similar trend can be seen in ADA's price, which had fallen 66% year-to-date, as of 23 September.