BYD eyes push into North America: EV maker to launch Mexico sales next year
Subscribe to Weekly Highlights
The major market events for the week ahead right in your inbox.
Subscribe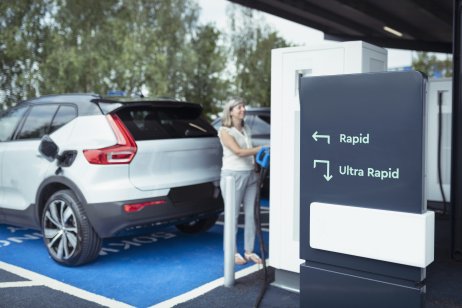 Content
China-based BYD (1211) is the top seller of electric vehicles in the country. It is now eying North America as part of its global expansion.
The company said in a statement it plans to launch in Mexico next year with a sales target of 30,000 by 2024.
This will place BYD in direct competition with US based Tesla (TSLA), Lucid Motors (LCID) and Rivian (RIVN)
Only a few months ago, the company announced its plans to expand into Europe and has already made multiple deals across different countries on the continent.
BYD (1211) Price Chart
BYD has been a success story during a tough economic climate, it sold 217,518 electric vehicles in October 2022, a 172% jump year on year.
Comparatively, Tesla (TSLA), sold more than 317,000 vehicles during all of the recent quarter, and its year-on-year growth rate is about tenfold lower than its Chinese rival.
Despite strong sales, Tesla has been struggling to make deliveries. It missed its delivery target by 15,000 in the most recent quarter.
Jing Yang Director at Fitch Rating said in a note: "Many EV makers said 2Q22 margins deteriorated due to higher battery costs while deliveries of EVs with higher prices did not start until the second half of the quarter, if not later. They expect gross margins to recover from 3Q22. However, most EV makers still face volatile profitability due to product mix shifts, potential price competition, and sustained high R&D and selling expenses. EV manufacturers also face higher battery prices, after Chinese battery suppliers revised their cost pass-through mechanisms in 2Q22"
What is your sentiment on 1211?
Vote to see Traders sentiment!
Tesla (TSLA) Price Chart
BYD success can be partly owed to the rate of EV growth in China, where the sales of EVs grew by 50% between 2015 and 2020 according to research by ING. In the same period Europe and the US saw a 40% and 28% rise in sales.
However, not all Chinese EV companies were able to make the most of the rising tide. NIO (NIO) and XPeng (XPEV) reported losses of more than CNY2bn during 2022, Li (LIus) Auto also saw its losses deepen by 23%.
This highlights the aggressive steps that BYD is taking to come out on top despite economic headwinds.
Jing Yang at Fitch said that BYD was able to achieve this by "EV price increases and product mix improvements as it raised the share of sales of higher-end EVs and stopped producing unprofitable fossil-fuel cars from March 2022. BYD's strategy to produce batteries and certain types of microchips internally also helped it to better weather supply-chain bottlenecks and cost inflation".
The move into Mexico comes as the nation has lifted import tariffs. One of the expansion strategies being used by the company is to make their vehicles more affordable in the region. While it hasn't released starting prices in Mexico, Zhou Zou the lead for the Mexico project stressed that "We are the brand for everybody"
In Europe, BYD Tanga and Han models will be priced between €38,000 to €72,000, just a notch lower than local prices for Tesla.
Related reading