Business news: Russia/Ukraine tensions, new UK Covid rules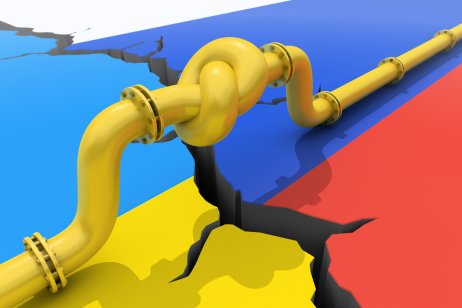 Key points
Oil prices fall: The question on the minds of investors today is whether Russia will invade Ukraine. This unsettled the markets and oil prices fell once again.
The UK government is set to announce new Covid-19 rules to stop the spread of the virus. These may include working-from-home and other measures.
The stock price for Argo Blockchain (ARB) surged over 4% earlier this morning to more than 114p before falling back to 110p. The jump was on the back of news that mining-as-a-software company Argo had reached an "amicable resolution" to pending litigation with crypto lender Celsius Network.
Nestlé (NESN) is expected to sell shares back to L'Oréal. Nestlé – which controls a wide range of brands from S Pellegrino to Nespresso and Purina – is set to trim its stake in L'Oréal (OR) from 23.3% to 20.1% in an €8.9bn ($10bn) buyback deal for the French cosmetics company. L'Oréal will pay €400 per share with a mixture of cash and debt.
Fitch Ratings revised its growth expectations for the Indian economy down today to 8.4% for the current financial year ending March 2022 (FY22) from a previous forecast of an 8.7% growth rate.
What is your sentiment on BTC/USD?
Vote to see Traders sentiment!
NEW BRIEFING | Responding to Russia's New Military Buildup Near Ukraine

Russian military buildup near Ukraine's borders has raised fears of a war between the two countries.

A briefing on how Western powers and Kyiv should respond.????https://t.co/AqzWeyV8LN

— Crisis Group (@CrisisGroup) 8 December 2021
Business and economic news
Travel and tourism group TUI (TUI1) saw its stock price

drop by almost 3% in early morning trading after delivering a mixed

annual report.

Bahrain agreement: French-based vaccine specialist Valneva saw its stock price

jump 12% in mid-morning trading to €23.60 after announcing it signed an advance

purchase agreement

with the kingdom of Bahrain.
Markets
Stocks: Stock markets in Australia and Japan extended gains on Wednesday as fears over the Omicron Covid-19 variant eased. While investors await the Bank of Canada's interest rate decision today, futures for Canada's main stock index rose as gold prices jumped to one-week high.
Oil: This morning WTI Crude (T) was down by 0.51% to $71.68 while Brent Crude (B) slipped 0.32% to $75.20. There is good news for US natural gas prices, which saw a 2% rebound today.
Gold: Gold prices rose today as the US spot gold price was up 0.2% at $1,788.33 per ounce in early morning trading. US gold futures also rose 0.3%.
Forex: The British pound fell aganist the US dollar today as reports emerged that new Covid-19 restrictions will come into play.
Crypto: Bitcoin fell 4.06% today, and ethereum dropped 2.42%, reversing yesterday's gains.
What to watch this week
US electric vehicle maker Tesla (TSLA) has

sold 52,859 China-made vehicles in November, including 21,127 for export, the China Passenger Car Association (CPCA) announced yesterday.

A report in Reuters has announced that the Caribbean country of Trinidad and Tobago will launch bidding rounds next year for onshore and shallow-water areas on top of last week

'

s launch of an auction of 17 deep water oil and gas blocks.

The US will release its consumer price inflation data on Friday, and investors are eagerly awaiting the results.

On Friday, the UK will report its gross domestic product figures.

As crypto gains more mainstream attention,

Visa (V), one of the world's largest payment processors, today launched a global crypto advisory service for its banking clients and merchants.
Read more: Oil prices slip as West weighs Russian sanctions over Ukraine