Business news: Omicron continues to wreak havoc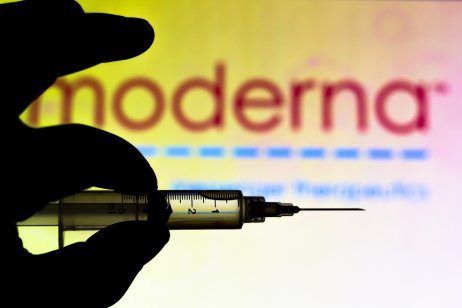 Key points
Omicron caused more chaos today for global markets as fears over the potential lockdowns and restrictions caused concern over economic impact.

Assets, such as equities and commodities, fell sharply while safer assets, including Treasury bonds and gold, provided haven support.

Things are looking up for the hospitality and service sector. New data from the Confederation of British Industry (CBI), has shown that optimism among service sector firms has improved over recent months, but costs are rising at the fastest rate on record.

India is set to see the fastest growth among major economies, as its GDP expanded 8.4% in the July–September quarter.

Travel stocks bore the brunt of the new variant, as

shares in both British budget airline

easyJet

and

SAS

of Scandinavia fell early on Tuesday morning after both companies warned of uncertainties related to the Covid-19 pandemic.

Not all stocks suffered the same Omicron fate, however. Netflix and Zoom rose yesterday as investors place bets that stay-at-home products will fare well amid the new variant. Pfizer also closed at a record high, as the Covid vaccine manufacturer benefitted from the new variant.
Business and economic news
Mud-slinging: It's been a fractious morning for British pub chain JD Wetherspoon (JDW), which released an

official statement

today in a continuation of its public dispute with some of its investors over the tenure of non-executive directors as members of its board. Investors were far from impressed

and

Wetherspoon stock

fell by 2.6% to £86.34 in early trading today.

Publishers of Marie Claire, Future Media Group, saw its share price surge today

after it revealed full-year pre-tax profits had more than doubled to £107.8m ($144m).
Markets
Stocks:

Markets fell today after Moderna chief says existing Covid vaccines will struggle to combat Omicron. US stock index futures fell sharply today.

Oil:

International benchmark

Brent crude oil futures climbed 1.26% to $74.13 per barrel (bbl), while West Texas Intermediate (WTI) advanced 1.60% at $71.07/bbl.

Gold:

Gold prices rose today after Modern's announcement caused stocks to fall and investors moved to gold as a safe haven.

Forex:

The dollar moved on Tuesday above the one-week low as fears started to ease that the new variant would derail US economic recovery and delay the Federal Reserve raising interest rates.

Crypto:

Bitcoin rose 2.16% and

Ethereum was up 7.70% today.
What to watch today
Not all jobs are filled easily, or equally.

Veterinary surgeons and specialist heavy goods vehicle technicians are among the hardest job vacancies to fill in the UK, new research revealed.

Volvo Cars (VOLCAR) warned today that the semiconductor shortage will extend in to 2022,

as its first quarterly report since listing on the stock market a month ago confirmed a dip in revenue and profit.
Volvo Cars just reported worse than expected Q3 earnings with shares lower. But the signal here is that BEVs is only 4% of current volume at ~50K/month. This means that Volvo is currently at 2,000 BEVs/months. Nio, XPeng, and Li Auto are already at 10,000 BEVs/month in Q4. https://t.co/zihaSxqc5L

— Peter Garnry (@petergarnry) November 30, 2021
Read more: Omicron scare pushes global risk assets lower