Business news: November boost for UK retail and housing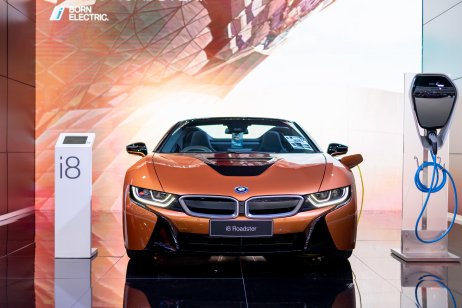 Key points
House prices keep rising: The housing boom doesn't seem to be slowing down any time soon. Latest data from the Halifax house price index shows that UK property prices are rising at their fastest rate for 15 years, due to a shortage of homes and low mortgage rates.
Oil keeps gaining: Oil prices are making up for last week's downward trend. Today, oil prices maintained their upward momentum, with US benchmark crude joining European Brent crude above the $70-a-barrel mark, as fears over the severity of the Omicron coronavirus variant continued to ease.
China's central bank will cut lenders' reserve requirement by 50 basis points next week, freeing up CNY1.2trn ($188bn) worth of liquidity into the banking system to help stimulate the slowing economy.
UK retail sales are up: Retail sales in the UK grew above their three-month average last month, indicating a boost from the US import of Black Friday sales, which were seen in stores throughout November.
UK house prices rose 8.2% over the past year, says @HalifaxBank. Typical values are up by almost £13,000 since June, and more than £20,000 since this time last year.

— Simon Read (@simonnread) 7 December 2021
Business and economic news
Electric sales: German automaker BMW has increased sales targets for the next couple of years after delivering its one millionth electrified vehicle.
It was good news today for British-American plumbing group Ferguson (FERG), which saw its stock price rise on the London Stock Exchange on Tuesday morning as it reported soaring profits. FERG stock was up nearly 5% to £121.10 ($160.50) in the first hour of trading.
Back in the black: UK defence group Babcock International (BABI) has returned to profit after enduring heavy losses last year. The company made an operating profit of £75.4m ($100m) for the six months ending 30 September 2021 – compared with losses of £785.3m for the corresponding period in 2020.
Markets
Stocks: Futures tracking the Nasdaq 100 index jumped on Tuesday as technology stocks rebounded with easing concerns about the Omicron variant.
Oil: US West Texas Intermediate climbed 1.7% to $70.70 a barrel in early London trade, while Brent gained 1.6% to $74.25 a barrel.
Gold: Gold prices steadied on Tuesday as improved risk sentiment and a firmer dollar offset support for bullion after worries around Omicron started to fade.
Forex: The Australian dollar made sharp gains against the greenback following the Reserve Bank of Australia's (RBA) expectations of a quicker recovery of the economy.
Crypto: Bitcoin rebounded after yesterday's dip. The popular crypto currency rose over 5% in afternoon trade. Ethereum also reported some good news. The currency rose over 9% today in early afternoon trade.
BMW says it hit its goal of delivering one million 'electrified' vehicleshttps://t.co/fLs66lyZVd
Two years ago, BMW delivered its 500,000th electrified vehicle (including EVs and hybrids), promising to deliver one million units in two years.

— SyntaxError (@DataAugmented) 7 December 2021
What to watch this week
French carmaker Renault (RENA) announced

yesterday that it has

revised down its forecast for engineering and support job cuts in France between 2022 and 2024 to 1,700 from the 2,000 job losses previously expected.

The US will release its consumer price inflation data on Friday and investors are eagerly awaiting results.

The UK will report its GDP figures the same day.
Read more: UK house prices rising at fastest rate for 15 years