Business news: FTSE 100 holds its own despite Omicron worries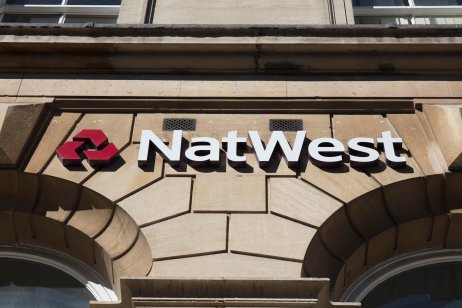 Key points
Omicron chaos and the UK prime minister, Boris Johnson's latest statement on booster jabs had little impact on the FTSE 100 this morning. The FTSE 100 opened up slightly Monday morning, failing to be spooked by warnings of a "wave" of the Covid-19 Omicron variant.
Cuba crippled: Cuba is struggling to recover from an economic crisis, it was reported over the weekend by the country's prime minister. The Cuban economy will grow 4% next year.
Criminal gang: Prosecutors for Britain's financial regulator, the Financial Conduct Authority (FCA), announced today that a criminal gang deposited hundreds of millions of pounds in cash at up to 50 branches of NatWest (NWG).
Earnings rising: Dutch specialist materials maker Advanced Metallurgical Group (AMG) got a stock price boost on Monday morning after increasing its earnings guidance for 2022.
Anglo-Australian multinational company, Rio Tinto Group, has reportedly cancelled Mongolia's $2.3bn (£1.7bn) debt, according to news sources today.
Business and economic news
Shares in Capita (CPI) were down 17.17% on the London Stock Exchange on Monday morning, after the company reported broadly flat revenues in its latest financial update.
British retail group Frasers (FRAS), which is the parent company for brands such as Sports Direct, has started a new share buyback programme of up to £70m ($92.6m), it announced on Monday. The group told Reuters news agency that the programme would start on Monday and run until April 2022.
Markets
Stocks: The FTSE Index was up around 0.2% with gains led by miners BHP and Anglo American (AALI). The FTSE 250 was flat.
Oil: International benchmark Brent crude oil futures gained 1.16% to $76.02 per barrel (bbl). West Texas Intermediate advanced 1.31% to $72.61/bbl.
Gold inched higher on Monday, as elevated US inflation lifted its safe-haven appeal, while investors awaited a Federal Reserve meeting to learn how quickly the central bank planned on unwinding its bond-buying programme.
Spot gold was up 0.2% at $1,785.20 per ounce, as of 0757 GMT, after rising as much as 0.8% on Friday. US gold futures were up 0.1% at $1,785.70 per ounce.
Gold: Gold edged higher today due to US inflation data increasing its appeal. Spot gold was up 0.2% at $1,785.20 per ounce, as of 0757 GMT, after rising as much as 0.8% on Friday. US gold futures were up 0.1% at $1,785.70 per ounce.
Forex: The British pound fell today in morning trading as Omicron worries continued to rise.
Crypto: Ethereum (ETH) price dropped today by 0.73% and bitcoin (BTC) fell by 0.74% in morning trading today.
#rates 17 central banks meet this week before the Christmas break. Inflation is between 4-8% in the vast majority and rising. It is down recently in only Philippines and Egypt and in double digits in Turkey and Pakistan. Expect more rate hikes this week... #inflation pic.twitter.com/oo07CmoKTl

— Stephen Mitchell (@Mitchkew) December 13, 2021
Things to watch this week
This week, the central banks in the eurozone, UK and US all meet to discuss updated monetary policy. The Bank of Japan also holds a policy meeting this week.
Read more: FTSE 100 shakes off Omicron woes, consumer services on edge