Business news: BoE raises rates, UK economy hit by Omicron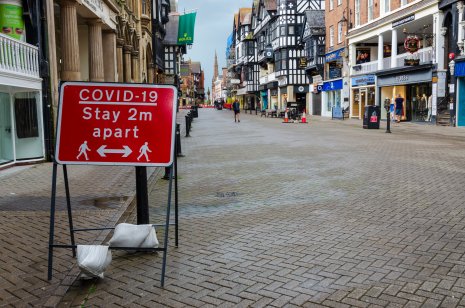 Key points
The Bank of England has increased interest rates. To lessen the pressure of inflation, the UK central bank raised its main bank rate to 0.25% today.
Omicron has hit the UK economy in the last few weeks and renewed business uncertainty, according to IHS Markit/CIPS flash UK composite PMI data.
The US Federal Reserve (Fed) announced last night that it will speed up the process by which it removes the pandemic support it put in place.
New Zealand's gross domestic product (GDP) has been hit by Covid, it was announced today. GDP fell by 3.7% on a sequential basis for the quarter ended 30 September 2021, the second largest fall on record, as lockdowns related to the Delta variant hurt economic activity.
Business and economic news
Social news website and online message boards operator Reddit has submitted a draft registration statement with the Securities and Exchange Commission (SEC) for a proposed initial public offering (IPO) of its common stock.
Swiss-based pharma giant Novartis announced that it will initiate a share buyback of up to $15bn, to be executed by the end of 2023.
Markets
Stocks: US stock index futures rose higher on Thursday after the Fed announced a faster wind-down of its pandemic-era stimulus.
Oil: Crude oil rose towards $75 on Thursday, supported by falling stockpiles.
Gold: Prices climbed today as the Fed announced it would quicken the end of its pandemic support package. Spot gold XAU rose 0.5% to $1,784.97 per ounce by 09:41 UTC, while US gold futures GCV1 jumped 1.2% to $1,786.00.
Forex: The pound climbed 0.7% to $1.3352 against the dollar and was up 0.5% to £0.8464 versus the euro in the moments following the Bank of England's decision at midday on Thursday.
Crypto: Ether increased by 5.64% and bitcoin rose by 2.06% today in afternoon trading.
Things to watch this week
Boeing blow: Qantas (QAN) announced today that its preferred supplier will no longer be Boeing (BA) but the European plane manufacturer Airbus (AIR).
Read more: Bank of England raises base rate to 0.25%