BTC or DOGE? Which is most popular among mom-and-pop investors?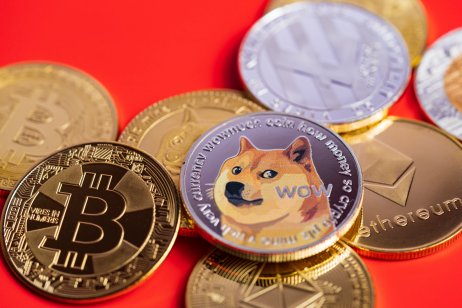 Almost as many Americans own meme cryptocurrency dogecoin – which first started out as a joke – as those who hold bitcoin, the original digital currency that was launched in 2009 aiming to overhaul financial systems, a study from McKinsey & Company found.
15% of those US consumers own bitcoin, while 11% of them own the second biggest digital coin, ether, and the meme-coin doge, the paper new trends in US consumer digital payments show. Authors of the study noted that cryptocurrencies "penetration remains nominal on a broad level, but its steep adoption curve is striking".
The proportion of Americans who own – or have owned – cryptocurrencies jumped threefold in a year – from 6% to 20%.
Room for growth in digital coins' ownership
Among those respondents, who held cryptocurrencies, three-quarters included bitcoin in their portfolios.
"Surprisingly, however, among the broader population, bitcoin's 15% penetration does not significantly outpace that of dogecoin and ethereum (11% each)," the authors noted.
The trio of digital currencies most widely held among broad US population was also recently cited by entrepreneur and crypto influencer Elon Musk, when he was asked about his cryptocurrency holdings. "Bitcoin, ethereum and doge. That's it." Musk wrote in a response to a Twitter user, who asked the entrepreneur how much Shina Inu – a cryptocurrency created as a spin-off from doge – he owns.
McKinsey's research found that among the "74% of respondents familiar with but not owning crypto, 41% say a key reason for not yet having used crytpo is their lack of functional understanding," which they noted as an indication of further room for growth in cryptocurrency ownership.
Read more: Crypto news: Market cap rises a 6th week led by DOT, SOL gains