BP's Q3 Profits Dip as Energy Trading Falters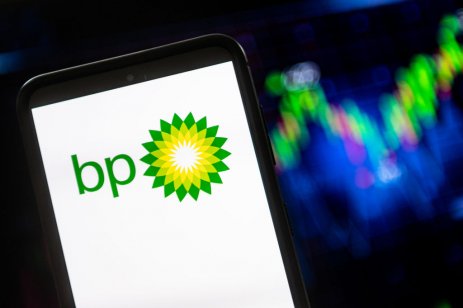 Any material provided is for information purposes only and is not investment advice. Any opinions that may be provided are not a recommendation by Capital Com or its agents. We do not make any representations or warranty on the accuracy or completeness of the information that is provided. If you rely on the information on this page then you do so entirely on your own risk.
BP (BP.)

Financial Snapshot:

BP reported a significant drop in third-quarter profits, with underlying earnings totalling $3.3 billion, down from $8.2 billion in the same period a year earlier. These results fell short of market expectations, which had anticipated earnings of $4 billion.

Today's results were BP's first since the resignation of CEO Bernard Looney in September. Looney's resignation was prompted by his failure to disclose past relationships with colleagues.

Interim CEO Murray Auchincloss highlighted the company's strong operational performance, noting that oil and gas production was 3% higher than the previous year, and production costs were 6% lower. However, these positive operational aspects could not fully offset the impact of lower prices for BP's hydrocarbons and lower-than-expected results from its gas trading operations.

Despite the sharp decline in earnings, BP continued with its share buyback program, announcing plans to repurchase an additional $1.5 billion of shares.

Market Reaction:

The market's initial response to BP's results has been negative, with the stock dropping more than 22p. To put this price movement in perspective, BP's Average True Range (ATR) is 13p, which means today's gap down is more than 1.5 times the magnitude of a typical trading day for BP.

This morning's negative gap has taken prices back to the 200-day moving average (MA), a closely watched metric for long-term investors. The move lower has also brought prices closer to short-term swing support created by the early-October swing lows.

If BP manages to rally during today's session and close this morning's gap, it would be viewed as a very bullish sign. However, if the shares fail to close the gap, it would signal that short-term momentum remains bearish.

BP. Daily Candle Chart
Past performance is not a reliable indicator of future results

Risk Management:

The release of financial results tends to amplify a stock's volatility. For those considering trading BP, the ATR serves as a valuable tool to help traders account for a stock's volatility when setting stop losses and limit orders.