BlockFi bitcoin miner loans default risk: Strategy under pressure as slumping BTC price threatens mining sector
Subscribe to Weekly Highlights
The major market events for the week ahead right in your inbox.
Subscribe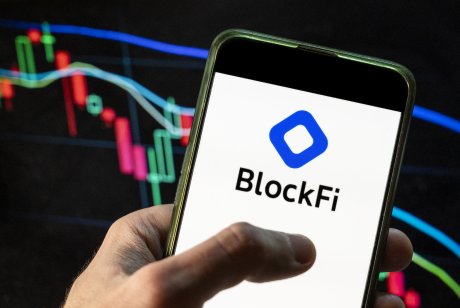 Core Scientific, the largest bitcoin (BTC) miner by computing power, has announced it is ready to go through bankruptcy proceedings with its creditors and has halted debt payments.
Core Scientific has an $80m (£69m) loan from crypto bank BlockFi, Protos reported.
BlockFi began a campaign to finance BTC miners in 2020 and has a section of its website dedicated to this service.
The firm has handed out a number of loans to crypto miners, including $32m (£27m) to Canadian outfit Bitfarms, and in 2021 BlockFi was said to be the second leading creditor to publicly listed bitcoin miners.
According to BlockFi's Q2 2022 Transparency report, the value of its outstanding loans to borrowers was valued at $1.8bn (£1.5bn).
BTC to USD
FTX bails out BlockFi
In June 2022, FTX, the cryptocurrency derivatives exchange, bailed out BlockFi.
As well as providing financial assistance to BlockFi with an injection of $250m (£217m), FTX also partnered with the crypto bank.
Zac Prince, CEO of BlockFi, said via Twitter: "This agreement also unlocks future collaboration and innovation between BlockFi and FTX as we work to accelerate prosperity worldwide through crypto financial services. This is a significant step forward in our commitment to the strength and accessibility of crypto markets."
Sam Bankman-Fried, CEO of FTX, revealed in a series of tweets that he chose to financially aid BlockFi because it "has careful risk management and great leadership" and that "sometimes leadership means acting decisively and that's what BlockFi did".
What is your sentiment on BTC/USD?
Vote to see Traders sentiment!
Bear market
The current crypto bear market is adding pressure to crypto miners, along with rising electricity prices, with stock prices also under pressure. As of 31 October, Bitfarms is down by almost 7% over 30 days, and is trading at CAD1.34.
Bitcoin is priced at $20,369 and has spent the majority of 2022 on a downwards price trend, according to CoinMarketCap.
Related reading