Blockchain firm ConsenSys raises $200m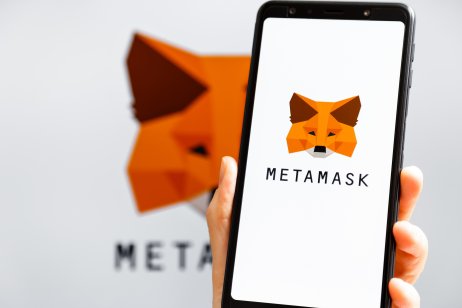 US-based blockchain firm ConsenSys has raised $200m from hedge funds Marshall Wace and Third Point, HSBC, as well as a slew of private equity firms, pushing its valuation to $3.2bn.
Private equity and venture capital firms focussing on blockchain ecosystem also invested in the round. They are: ParaFi Capital, Think Investments, Dragonfly Capital, Electric Capital, Spartan Group, DeFiance Capital, Animoca Brands, Coinbase Ventures.
ConsenSys, headed by Ethereum co-founder Joseph Lubin, said the fresh fund will be used to to expand crypto wallet MetaMask, blockchain development tool Infura and new hiring.
"We are honoured to partner with some of the top financial and strategic investors from both traditional and next generation economies to accelerate the realisation of Web3. As our technology crosses into the mainstream, we are already seeing the transformation of how larger and larger cohorts of builders, users, artists, and enterprises live and work," ConsenSys founder and chief executive Lubin said in a statement.
"Rapid expansion"
"Funding will support the rapid expansion of MetaMask and Infura's industry leading products as well as the addition of 400 new roles across its products and services," the company said.
ConsenSys is aiming to make "Web3", a decentralised app that runs on blockchain, making users have more control over their data privacy and lowering risks for being used without consent, to be universally easy to use, access and build on.
Its popular MetaMask is an example for the company to input Web3 object into browser extension. The crypto wallet has around 21 million monthly active users, 38 times increase from 2020.
Daniel S Loeb, chief executive and founder of Third Point said: "ConsenSys' MetaMask wallet and other tools offer a unique platform for consumers, enterprises, and developers to engage, build, and create on the decentralised web. We are pleased to partner with ConsenSys to help unlock the unlimited potential of Web 3.0."
Decentralised protocols in full gear
"The 'age of silos' and 'trusted third parties' (h/t @punk6529) is giving way to the 'age of community and collaboration' enabled by an automated, objective, trust foundation and a decentralised finance (DeFi) ecosystem. The paradigm shift to a world running on decentralised protocols is in full gear," said Lubin.
Amit Rajpal, partner and Asia chief executive at Marshall Wace said: "The consumer, developer, and enterprise ecosystems for DeFi and NFT applications are building exponentially and blockchain technology companies, like ConsenSys, which have multi-faceted technology offerings are in position to be the access point to this universe. We particularly look forward to working with Joe and his team to enhance their presence in the Asian region where adoption rates are rising rapidly."
Read more: Functionality, growing NFT sales driving ETH gains