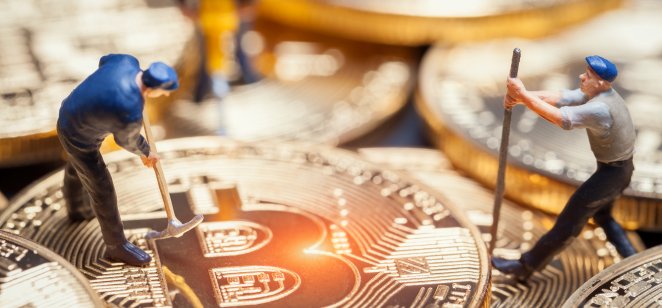 Bitfarms is on the hunt for more mining sites, its president Geoff Morphy said at a recent online event hosted by US investment bank Ladenburg Thalmann & Co.
"We are actively seeking opportunities in North and South America and Europe," Morphy said at the online event.
Founded in 2017 by two entrepreneurs in a garage in Argentina, Bitfarms is a Bitcoin self-mining company currently running vertically-integrated mining operations in North America.
Nasdaq-traded since June, Bitfarms is also listed on Toronto's Venture exchange. Shares are up 6.2% to $8.25 on the Nasdaq at 10:00 ET (UTC-5)
The company has six operating sites comprising five located in the Canadian province of Quebec, and one site in the US state of Washington. It plans a further four sites: two more in Quebec plus sites in Argentina and Paraguay.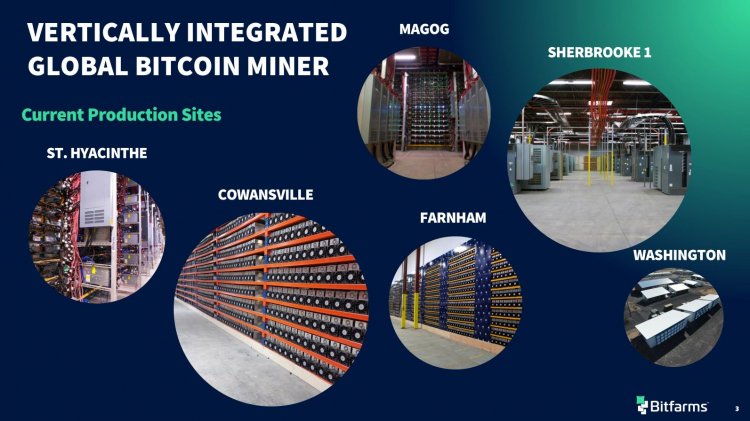 – Photo: Bitfarms
Already secured 48,000 rigs
Bitfarms has already secured 48,000 cryptocurrency mining rigs – graphics card-heavy specialist computers – for some of its new sites.
"We all know that the supply chain is tough right now but we're in good shape in terms of equipment and infrastructure to fulfil our business plans of getting from 2 EH/s now to 3 EH/s by the end of March and then 8 EH/s by the end of next year," Morphy said.
1 EH/s – an exahash – is one quintillion hashes per second, a measure of computational workrate used to mine cryptocurrencies. Crypto miners use this metric to show investors how much processing firepower they have.
"Currently with 2 EH/s production out of 161 EH/s global network hash rate, we have about 1.2% global market share. We have plans to expand our market share moving ahead over the next couple of years and beyond," Bitfarms' president said.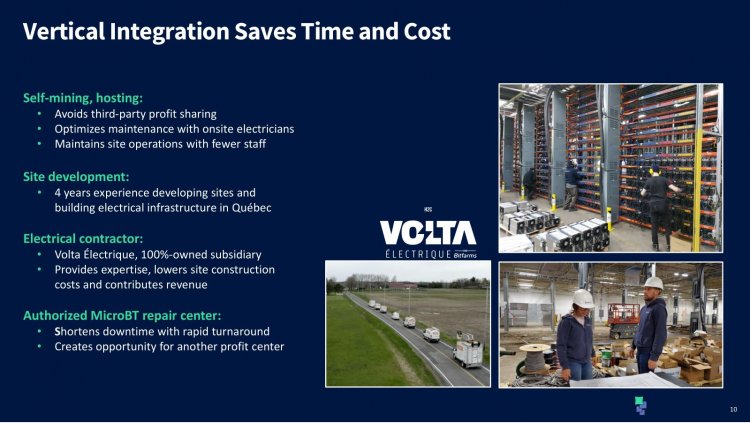 – Photo: Bitfarms
Vertigal integration
Bitfarms is self-hosted – they own and operate their own crypto farming sites. Other mining companies typically host their equipment at third-party sites, resulting in income-splitting arrangements from crypto mined on someone else's premises.
"We don't have any of that. We keep it all within our control which means we can fine-tune and optimise all of our facilities and we don't have to split fees or any other economics with anybody else," Morphy said.
"We are a de-centralised self-miner: we have done so since 2017. We do not use hosting facilities one way or the other. That means we can retain greater rewards, better margins and avoid third-party fees."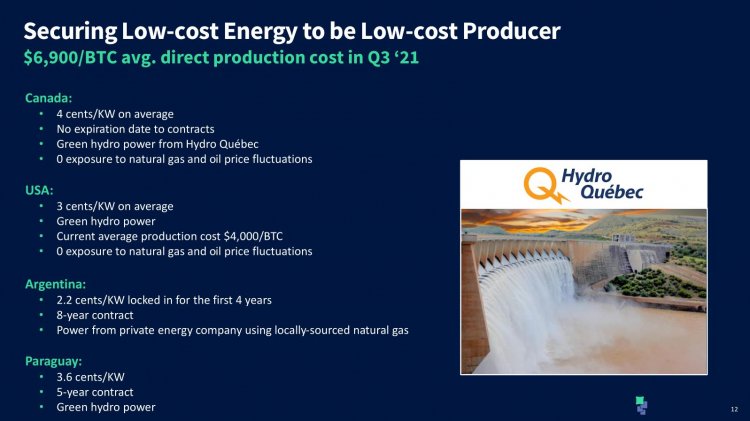 – Photo: Bitfarms
Conversion business
In the crypto mining business, around 80-85% of direct costs of mining come from electricity.
"We are in a conversion business: we're converting power into Bitcoin."
In terms of environmental impact, Bitfarms' operating sites in Canada and the US use renewable hydro-electric power while its planned Argentina site will use an idle natural gas power plant in a rural area.
What is your sentiment on BTC/USD?
Vote to see Traders sentiment!
"They have excess power there and we have signed a deal at 2.2 cents per kilowatt on an 8-year power purchase agreement. We expect to put 210 megawatts into production in 2022."
"It's one of the best rates in the entire world for mining Bitcoin and we're going to enjoy that when it comes on stream next year," Morphy said.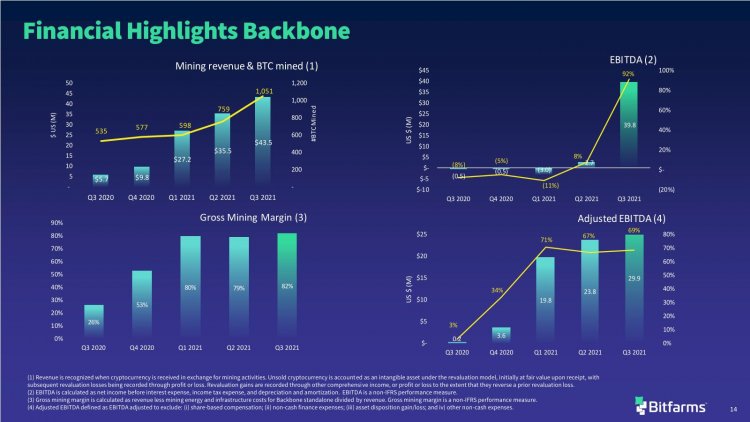 – Photo: Bitfarms
Record third quarter earnings
Earlier this week the company reported record third-quarter revenues and profitability with net income of $23.7m (£17.6m) compared to a loss of $3.7m a year earlier on revenues which rose 22% from the prior quarter to $44.8m.
Adjusted EBITDA was $31.9m, with a 71% margin, compared to $365k, with a 5% margin, in the prior year quarter.
During the quarter the company mined 38% more Bitcoin and cut the average cost of Bitcoin production by 23%.
"Our average direct cost of mining Bitcoin is $6,900 which when compared to current Bitcoin value at over $60,000 is a great margin."
Rise in revenue
Bitfarms CFO Jeffery Lucas – also at the virtual event – explained the rise in quarterly revenue.
"One the one hand Bitcoin prices on average in the third quarter versus the second quarter were about 11% lower. Offsetting that however was a decrease in network difficulty overall that enabled us to generate greater Bitcoin with the same amount of resources and effort," Lucas said.
Since January the company has been putting over 96% of the Bitcoin it has been mining onto its balance sheet and holds 2,780 Bitcoin valued at $178.4m.
"We have a substantial asset class that we think will appreciate for a lot of years to come," Bitfarms' Morphy said.