Bitcoin unlikely to get legal tender status in major economy soon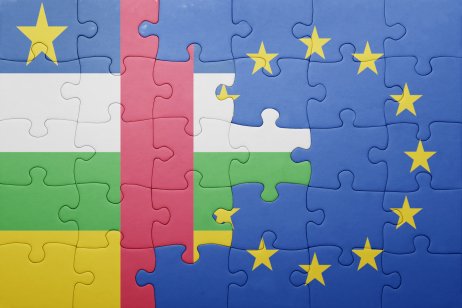 The Central African Republic (CAR) has an annual gross domesetic product of $2.3bn, similar to the market capitalization of ApeCoin (APE).
So the CAR's decision to make bitcoin (BTC) legal tender may have generated lots of headlines but it is unlikely to impact the price or volatility of the bellwether crypto.
APE to US dollar (APE/USD)
Mexico, however, is a different story. It has a trillion dollar plus-sized economy, the world's fifteenth largest, and it is looking at bitcoin.
Mexican senator Indira Kempis's proposed legislation to make bitcoin legal tender in her home country may face problems hitting the statute book but what would happen if a major economy started taking bitcoin?
What is your sentiment on EUR/USD?
Vote to see Traders sentiment!
What would happen if a major economy made BTC legal tender?
Ryan Shea, crypto economist at digital asset investment firm Trakx says that a major economy making BTC legal tender would give it a significant price boost and also raise short-term volatility.
"In the longer term the likely impact on volatility is less clear as it would be determined by the price elasticity of demand," he adds.
"One could make the case that with a broader ownership demographic there would be more diverse reasons for BTC demand that could help to lower price volatility, but that is far from assured."
It may take some time to put this to the test, according to analysts Capital.com spoke with. The consensus view is that a G10 country is unlikely to recognise BTC as legal tender in the near future.
Bitcoin to US dollar (BTC/USD)
This approach is more attractive to smaller and developing economies that have been disadvantaged in international trade due to their weak currencies, says Angel Zhong, associate professor of finance at RMIT School of Economics and trading trends expert.
"Major economies such as the US are reluctant to adopt BTC as a legal tender for a number of reasons," she says.
"For example, if they endorsed BTC it would challenge their currencies' status as base currencies in international settlement."
BTC volatility an issue
According to Ipek Ozkardeskaya, senior analyst at online trading firm Swissquote, any nation looking to recognise BTC as legal tender would need to determine how bitcoin could impact monetary policy.
The implication of making a private crypto like BTC legal tender is that it would be impossible for someone to refuse it as payment for goods and services.
Given the price volatility in the sector there would likely be a backlash from business because of the uncertainty it would add to their costs and incomes if say, the US, started accepting bitcoins with dollars.
Euro /US dollar (EUR/USD)
"Furthermore, there is a very strong possibility that CBDCs will be rolled out over the next few years and these are much more likely to be given legal tender status because it would encourage public adoption," says Shea.
According to Craig Erlam, senior market analyst at FX brokerage Oanda, there is simply nothing to be gained from making bitcoin legal tender in the largest economies.
"While many countries are trying to take a pragmatic approach to crypto through fear of being left behind, there is a limit to what they will do and this isn't even close," he says.
Switzerland explores BTC use at local level
Bendik Norheim Schei, head of research at digital investment specialist Arcane Crypto agrees, saying while making BTC legal tender has been a net positive for El Salvador and the Central African Republic they were at least partly motivated by attracting business, money and international attention.
"More countries making bitcoin legal tender would be positive and would slowly increase adoption and awareness, but I am not buying the 'hopium' of these leaders actually caring that much about bitcoin itself," he says.
Schei says Switzerland is the only developed economy country likely to attempt to follow suit in the near future since it is already exploring using BTC next to the Swiss franc at the local level.
Swiss franc / Japanese yen (CHF/JPY)
Dennis Porter, executive producer of retail mining services provider Compass Mining takes a completely different view.
"In a world where the financial rails are being used as a geopolitical weapon and money can't be printed quickly enough, it makes sense to adopt bitcoin to its fullest extent," he says.
"The G10 nations have used their strong currencies and financial rails to their benefit for decades. But just as the Internet disrupted control over information dissemination, bitcoin will disrupt control over money and payment networks."
Will the US make BTC legal tender?
Porter says he is speaking with elected officials at state and federal level in the US "including senators who are interested in doing this domestically so it is not beyond the realms of possibility that the US is the first G10 country to make BTC legal.
"Bitcoin might not be ready for global adoption today, but we all need to start preparing for a world where it is the reserve currency of everything. It's no longer a question of if a G10 nation makes bitcoin legal tender, but when," says Porter.
While wider adoption would boost BTC's price, Alex de Vries, founder of cryptocurrency discussion platform Digiconomist observes that there would also be major consequences for the environmental costs of the system.
BTC's volatility 'a feature not a bug'
"Roughly speaking, if the price doubles, the revenue to bitcoin miners doubles (in fiat terms, as they get a fixed amount of BTC per mined block), which is then likely to double the amount they spend on resources like hardware and electricity," he says.
"Bitcoin already consumes as much electricity as all global data centres combined without further increases in the current price."
According to de Vries, the only thing we can say for sure is that bitcoin's price volatility is unlikely to decrease.
"The absence of any monetary authority maintaining price stability is a feature, not a bug," he adds. "That means that price volatility is inherent to the system no matter how widely it is adopted."