Bitcoin suffers mini price crash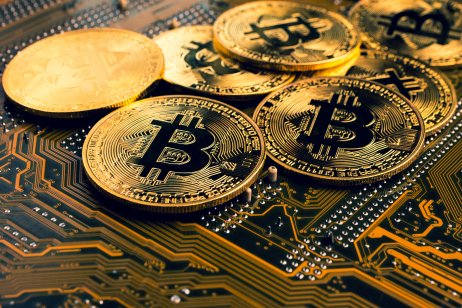 Bitcoin suffered a mini price crash today as a spike in volatility over the weekend drove the price down 7% to $44,682.25 (£32,706.31).
The original cryptocurrency had been trading at $48,103.22 before it slipped $3,420.98 by lunchtime in London, according to CoinDesk.
Concerns about the China Evergrande crisis, and this week's two-day Federal Reserve meeting on Tuesday and Wednesday are thought to be key reasons for today's fall.
Presidential tweets
However, the lower price was enough to tempt Salvadoran president Nayib Bukele to increase the country's bitcoin holdings.
On Sunday evening, he tweeted: "We just bought the dip. 150 new coins! El Salvador now holds 700 coins."
He then followed it up with further messages: "They can never beat you if you buy the dips. Presidential advice."
Legal tender
President Bukele's comments follow El Salvador becoming the first country to adopt the cryptocurrency as legal tender earlier this month.
The controversial decision hasn't helped bitcoin's price, particularly as the rollout of Chivo, the country's digital wallet, has hit technical problems.
However, bitcoin was volatile even before this period. After soaring to more than $60,000 in April, it plummeted the following month and was below $30,000 by late July.
Read more: China Evergrande plunges at start of bond repayment week