Bitcoin miner Griid to go public through SPAC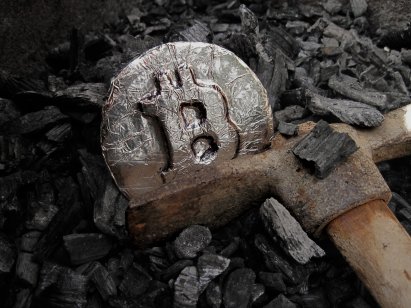 US bitcoin miner Griid plans to go public through a merger with a blank cheque company.
Cincinnati, Ohio-based Griid plans to merge with New York-based Adit EdTech Acquisition in a transaction that is expected to generate $246m in net proceeds, the companies announced in a news release.
A blank cheque firm, also known as a special purpose acquisition company (SPAC), exists solely for the purpose of taking another entity public through a merger, acquisition or other transaction vehicle. A SPAC goes public first and then targets another company.
Adit's stock price was down marginally in New York on Thursday.
Listing on NYSE
Griid plans to list on the New York Stock Exchange under the symbol GRDI. The merger will give Griid a pro forma enterprise value of $3.3bn, the companies said.
Griid owns and operates electrical and bitcoin mining facilities in the US. Griid said it supports the growth of carbon-free energy generation by procuring low-cost energy to build, manage and operate its portfolio of vertically integrated bitcoin mining facilities.
"We are building an American infrastructure company with the largest pipeline of committed, carbon-free power among public bitcoin miners at the lowest cost of scaled production," Griid CEO Trey Kelly said in the news release. "Our team has demonstrated a track record of successful execution over the past three years since starting the company, and we look forward to delivering expansion of capacity through this transaction".
What is your sentiment on BTC/USD?
Vote to see Traders sentiment!
Capacity of 734 megawatts
The company plans to have three facilities with a mining capacity of 734 megawatts operational by 2023. The power cost is anticipated to be less than $25 per megawatt.
"Carbon-free mining is the future of bitcoin," Adit CEO David Shrier said in the release. "Griid's combination of a large pipeline of low-cost, carbon-free power, distinctive access to next-generation (bitcoin ) and market-leading execution position them to generate attractive profitability and growth".
Griid's facilities will have a breakeven bitcoin production cost "materially below its peers" and a cost of scaled bitcoin production below $6,225 per bitcoin, the companies said.
Stronghold Digital Mining, which also develops electrical facilities, became the first public bitcoin miner in October 2021.
Read More: Bitcoin miner who almost died of cancer cherishes success