Bitcoin (BTC) interest softens in week of market maturation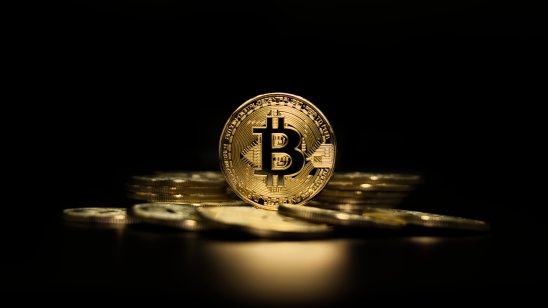 Bitcoin suffered through a tough week last week, ending down more than 9% to $48,312 (£36,407) per unit by 20:00 UTC today.
But the recent sell-off is giving some analysts hope for the digital asset and the rest of the cryptocurrency class, as it may indicate the market is maturing ahead of another bull run.
Ugly weekend
Before the US stock market opened on Monday this week, crypto investors were in the midst of an ugly trading weekend.
Overnight on Friday 3 December, Bitcoin dropped more than 20% to $43,000 per coin in an event that Delphi Digital analyst Ashwath Balakrishnan said in a note was driven by diminishing open interest.
Balakrishnan said open interest in the asset is down nearly 50% since its peak in November. And while this decrease is notable, Balakrishnan adds that, "wiping out some of this open interest gives the market a reset."
However, investors should expect to weather a "sideways" market until the new year, Balakrishnan added.
What is your sentiment on BTC/USD?
Vote to see Traders sentiment!
Crypto CEOs on Capitol Hill
Amid the technical drama in the crypto market, the chief executives from several prominent cryptocurrency companies asked lawmakers in Washington, DC to create more and clearer rules and regulations for their businesses.
Samuel Bankman-Fried, founder and CEO of FTX, told the House Financial Services Committee that he hopes lawmakers will take a "principle-based" approach to regulating cryptocurrencies as they have for securities and commodities in other markets.
But the framework should also "preserve the innovations" that many crypto exchanges have developed. Some examples Bankman-Fried mentioned included automated risk management systems, 24-hour trading windows, and creating a "non-intermediated market structure."
Similarly, Alesia Haas, CEO of Coinbase, told lawmakers the company's technology has the potential to "unleash unprecedented innovation and economic freedom," but a weak regulatory environment is allowing illicit actors to take advantage of that technology.
"We know that a vast amount of illicit activity is happening on a small set of non-compliant offshore exchanges and mixing services that enable criminal actors to monetise their activity," Haas said. "Directing more of law enforcement's investigations and resources to those actors can very effectively disrupt those actors' infrastructure in the near-term."
Hacks
Investors also had to weather cybersecurity concerns this week after two exchanges were hacked, exposing more than $220m in assets to malicious actors.
On Wednesday night, BadgerDAO, a decentralised autonomous organisation, reported hackers took approximately $120m in assets from its platform.
An investigation into the hack is ongoing.
Bitmart was also hacked during the week in an event the company described as a "large-scale security breach" in one of its Ethereum hot wallets. The hackers took approximately $196m in assets.
Bitmart said in a statement it will use company funds to compensate the affected users and replaced the deposit addresses for each coin it offers as well.
More players in the market
It wasn't all doom and gloom for the crypto market last week, however, as more players entered the market.
One of the biggest new players in the market is Block, the rebranded version of Jack Dorsey's company Square. The new company said in a press release that it plans to "continue to build tools to help increase access to the economy."
In a similar vein, social media behemoth Facebook also announced that it is backing away from its crypto advertising ban after it rebranded to Meta. The company said in a statement that the decision was driven by increased demand for metaverse and non-fungible tokens.
American payment processing company Visa also launched a crypto consulting team in a move that many saw as a primer for mainstream adoption of the asset.
Crowdfunding platform Kickstarter also announced that it is moving its operations to Celo's blockchain.
Looking ahead
Looking ahead, CoinShares analyst Christopher Bendiksen said the rough week for Bitcoin could be a blessing in disguise. He wrote in a recent note that the digital asset went on sustained bull runs after encountering similar market conditions in the past.
"In the longer term, this can be the early signs of a rising cyclical trend in prices, and there are behavioural patterns among Bitcoin holders suggesting this cyclicality might continue as Bitcoin matures and adoption rises, until at some point a comparative level of saturation is reached," Bendiksen wrote.
Read more: Bitcoin cash price prediction: is the altcoin a dip buy?