Bitcoin falls further as investors shun risky assets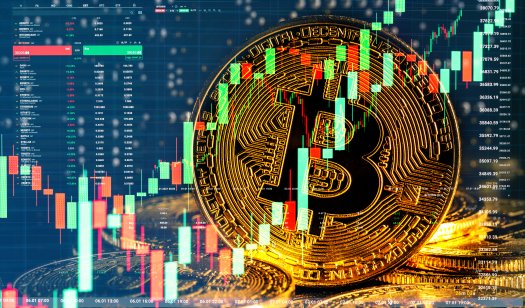 The popular cryptocurrency bitcoin suffered further falls as anxious investors shun risk over fears of China's ongoing Evergrande crisis.
The digital currency's extended slump saw it tumble almost 7% to $42,666.06 (£31,222.38) by 07:00 BST (UTC +1) on Tuesday in London.
It had traded in a range between $45,791.08 at its highest and $40,267 at its lowest over the previous 24 hours, according to CoinMarketCap.
Other currencies affected
Other cryptocurrencies have also suffered in the sell-off.
Ethereum was down 6% to $3,011.49, Cardano slipped 3.6% to $2.10 and Binance Coin fell 7.4% to $362.60.
Elsewhere, XRP was down almost 5% to $0.94, while Solana had reached $138.50 after slipping almost 4% over the previous 24 hours.
Mini price crash
Bitcoin's latest fall, which wiped $3,181.25 off its price, has left it a long way off the all-time high of $64,888.99, which it reached earlier this year.
It follows the cryptocurrency's mini price crash over the weekend when volatility drove the price down 7% to $44,682.25.
Concerns about the ongoing Evergrande crisis in China and the two-day Federal Reserve meeting that gets underway today have contributed to the nervousness.
Fearful market
Ever since bitcoin dipped a few weeks ago, volatility expectations for it have also slowly reduced, according to Ashwath Balakrishnan, a research associate at Delphi Digital.
He points out that a less aggressive move down over the last few days seems to have caused a spike in volatility expectations.
"The market seems more fearful now than it was during the flash crash, which was worse," he said. This highlights the weight of the FOMC (Federal Open Market Committee) meeting on global markets."
Read more: Bitcoin suffers mini price crash