Bitcoin dips on interest rate fears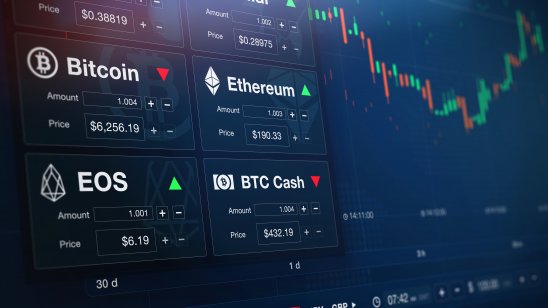 The price of Bitcoin plummeted over the weekend, falling by as much as $10,000 in an hour to $42,000 before recovering to around $49,000 by Monday morning.
Bitcoin has lost more than 16% over the last seven days. Ethereum, the second-largest cryptocurrency by market capitalisation, is down just 6% over the same time span.
The price drop catalysed a market-wide sell-off, with some cryptocurrencies remaining down at least 10% by 16:00 UTC Monday, according to data from CoinMarketCap.
Interest rate concerns
One potential reason for the additional volatility in the crypto markets are concerns over the US Federal Reserve's plan to slow down its asset purchases and the decision's potential impact on interest rates.
St. Louis Fed President Jim Bullard told the Missouri Bankers Association on Friday that the Federal Reserve should "remove monetary policy accommodation" due to strong growth in the labour markets and in gross domestic product. GDP grew 2.1% in the third quarter and 6.7% in the second quarter, the Bureau of Economic Analysis said.
Joo Kian, an analyst at Delphi Digital, wrote in a note that Fed's back-and-forth on inflation is creating a "fearful market."
What is your sentiment on ETH/USD?
Vote to see Traders sentiment!
Buying opportunity
James Butterfill, a research analyst at CoinShares, wrote in a note to investors that the price weakness over the weekend resulted in nearly $40m in outflows despite some investors seeing the event as a "buying opportunity."
Digital assets saw an inflow of $184m last week despite the price of Bitcoin dropping 7% before the weekend, Butterfill wrote.
For comparison, Ethereum saw total inflows of just $25m and outflows of $4.7m last week.
Read more: What comes next after the recent bitcoin price crash?