Binance.US to relaunch bid for Voyager Digital – VGX token up by 50%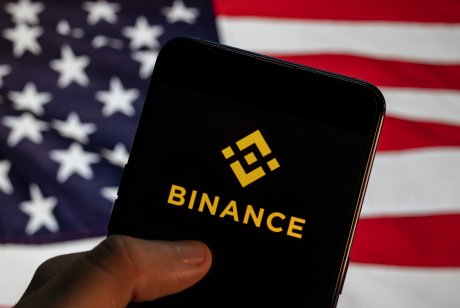 Binance.US, the US arm of the world's largest cryptocurrency exchange by trading volume, is relaunching its bid to buy bankrupt crypto lending platform, Voyager Digital.
FTX originally bought the assets of Voyager in September 2022 after two weeks and numerous rounds of bidding "in a highly competitive auction process".
The cryptocurrency exchange's bid was worth roughly $1.42bn (£1.19bn). It consisted of the fair market value of the crypto lender's assets and $111m (£93m) of "incremental value".
At the time, Binance also made a bid for Voyager but lost out to FTX.
However, FTX itself filed for bankruptcy on 11 November 2022, which led to the auction reopening up and Voyager now being "in active discussions with alternative bidders".
The crypto lender stated that "Voyager did not transfer any assets to FTX US in connection with the previously proposed transaction." FTX US so far had sent across a $5m (£4.2m) "good faith" deposit as part of the auction process "which is held in escrow".
Voyager did add that it had a balance of $3m (£2.5m) at FTX that it was unable "to withdraw because they remain locked and subject to vesting schedules".
VGX to USD
Second time lucky for Binance?
A person familiar with the matter told CoinDesk that Binance.US is preparing to bid for Voyager.
This news resulted in Voyager's native token voyager (VGX) rising by 50%.
At the time of writing on 17 November VGX was up by 43% to $0.41 compared with the previous day, according to CoinMarketCap.
What is your sentiment on VGX/USD?
Vote to see Traders sentiment!
Luke Skywalker and Darth Vader
Binance chief strategy officer Patrick Hillmann told CoinDesk: "Binance is not looking to be the 'white knight' of crypto. There are no Luke Skywalkers or Darth Vaders in business. This is a company with the most to lose as it's the market leader, looking around to see where we can help bolster the industry through a black swan event."
The Luke Skywalkers and Darth Vader comment is in reference to an upcoming book by Michael Lewis, author of the The Big Short and Flash Boys, based on Sam Bankman-Fried, founder and former CEO of FTX.
Matthew Snyder, an agent for Creative Artists Agency, the US talent and sports agency based in Los Angeles, sent an email to potential buyers of the film rights for the book, attempting to sell the idea to film producers.
According to the Snyder email, Lewis likens Changpeng Zhao or 'CZ', co-founder and CEO of Binance, and Bankman-Fried "to the Luke Skywalker and Darth Vader of crypto" from the Star Wars film franchise.